Posted on
Thu, Jan 31, 2013 : 5:57 a.m.
Chicago company purchases Michigan Orthopedic Center for $14.8M, eyes further Ann Arbor expansion
By Katrease Stafford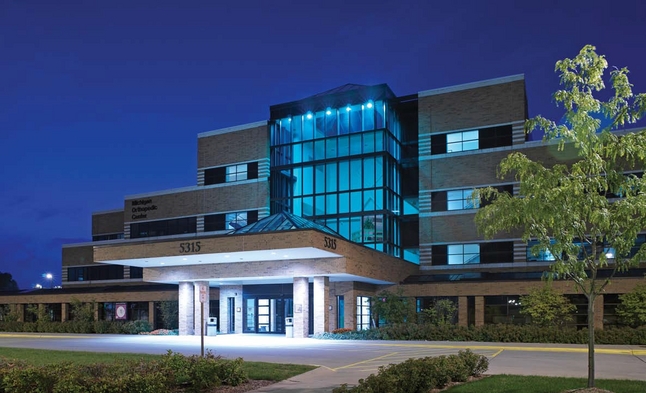 Courtesy HSA PrimeCare
Health care real estate firm HSA PrimeCare has purchased the Michigan Orthopedic Center in Superior Township for $14.8M and the company aims to further expand its footprint in the Ann Arbor area.
HSA PrimeCare is the national health care real estate division of the Chicago-based HSA Commercial Real Estate.
The firm purchased the 86,125-square-foot property from the Michigan Orthopedic Center Properties, a partnership of local medical practitioners.
The building's assessed value in the 2012 tax year was $4.38 million, making its estimated market value about double that.
HSA PrimeCare partnered with Boler Properties on the acquisition, which was represented by Greg French, of French Commercial Realty. The deal closed Dec. 31.
The center is located at 5315 Elliot Dr. in Superior Township and is situated within the 340-acre St. Joseph Mercy Health System property.
Jon Boley, HSA vice president of acquisitions, said the company is looking to expand its portfolio in Michigan and specifically the Ann Arbor area.
"We're focused pretty much on the Midwest and this is our first purchase in Michigan," Boley said. "We were attracted to this because of the strength of the healthcare system. This is a very strong hospital and we're looking to grow our footprint in Michigan."
"We're continuing to look for acquisition opportunities in Michigan and we're looking where there's a hospital presence in the building."
Boley said the Ann Arbor area market is attractive because of the various health systems, which have created thousands of jobs. The company also looks at the surrounding universities and their strength in research, he said.
"We like the Ann Arbor market as a diverse employment base and had pretty good job growth and that's projected to continue based on a University of Michigan study," Boley said. "There's some really strong universities in the area, too."
St. Joseph Mercy occupies about 25 percent of the building, with the remainder occupied by orthopedic specialists. The building is currently 98 percent leased; HSA is looking for tenants to fill up the remaining space.
"The building right now is mostly occupied so there is some rollover coming up in the next year or so and we would lease that to physicians in the area and typically they would be on staff at St. Joseph," Boley said.
Boley said the previous owners decided to sell the property because some of them were nearing retirement.
"Some of them are getting older and were looking to cash out and just sell the building," he said.
HSA Commercial Real Estate is a full-service real estate firm that has developed and acquired more than 50 million square feet of commercial real estate across the United States. With total assets in excess of $2.5 billion, the company has represented owners and tenants in more than 10,000 transactions.
Katrease Stafford covers Ypsilanti for AnnArbor.com.Reach her at katreasestafford@annarbor.com or 734-623-2548 and follow her on twitter.