Posted on
Wed, Sep 28, 2011 : 11:31 a.m.
Comcast to host job fairs with plans to hire 200 new workers in Ann Arbor area
By Nathan Bomey
Cable company Comcast plans to hire 200 new workers in the Ann Arbor area, including technical support specialists and representatives for its Scio Township call center.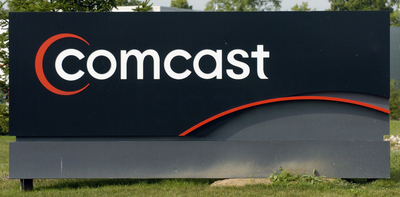 File photo | AnnArbor.com
The company is hosting a job fair from 11 a.m. to 7 p.m. Friday, Sept. 30 at its regional headquarters in Plymouth, where on-site interviews will be conducted with qualified job-seekers who submit an online application before attending.
UPDATE 10:50 a.m. Sept. 29:
A job fair previously scheduled for Friday, Oct. 7 may not occur because of a high response to the first fair.
Comcast is hiring for several positions, including technical support, call center reps and supervisors, sales, equipment installers and financial analysts.
Many of the technical support jobs and some of the call center positions will be based at the company's facility at 5775 Interface Dr. in Scio Township. The other positions could be located in Plymouth, Macomb County or elsewhere.
Comcast spokesman Patrick Paterno stressed that to participate in the job fair, jobseekers must first apply online at www.comcast.com/careers. Comcast employs about 4,000 people in Michigan, he said.
For the call center positions and installation jobs, a high school degree or general equivalency diploma is required. For the technical support specialist jobs, Comcast is seeking applicants with two to three years of similar experience. For the direct sales and call center supervisor jobs, a bachelor's degree is preferred.
Financial analyst applicants should have a bachelor's degree in finance or accounting and at least three years of experience.
The job fair will take place at 41112 Concept Dr. in Plymouth.
Contact AnnArbor.com's Nathan Bomey at (734) 623-2587 or nathanbomey@annarbor.com. You can also follow him on Twitter or subscribe to AnnArbor.com's newsletters.