Posted on
Fri, Aug 5, 2011 : 3:55 p.m.
Costco clears final hurdle with Pittsfield Township Planning Commission's approval of site plan
By Tom Perkins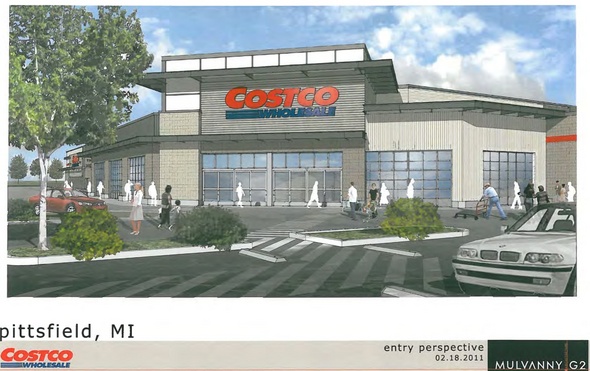 File photo | AnnArbor.com
The
Pittsfield Township Planning Commission
on Thursday night unanimously approved final site plans for a new
Costco
store near the corner of South State and Ellsworth roads.
The commission approved the plans with the understanding that minor issues relating to the property's lighting and several other small items would be addressed.
A recharging station for electric cars was omitted from the final site plan, but the commission urged Costco to consider putting it in to benefit both the community and the store.
Costco will redevelop 17 acres along Ellsworth west of South State. The chain plans to build a 148,000-square-foot store with 720 parking spaces and a gasoline station.
Officials say the store could be open by summer 2012.
The Township Board of Trustees approved a rezoning request for the store on July 27 and had to revise the township's master plan to do so.
Local developer Jake Haas owns the property where the Costco will be built. To make room for the warehouse, several industrial park buildings will be demolished and tenants relocated.
Plans for the store were first proposed in April 2010. Before finding the site in Pittsfield Township, Costco pulled out of a deal to build its first Washtenaw County location in Scio Township in 2006.
Tom Perkins is a freelance reporter for AnnArbor.com.