Walmart effect hits Saline's Country Market grocery store with $1 million sales drop
Posted on Thu, Jun 9, 2011 : 5:58 a.m.
Jackson-based Polly's Food Service Inc. reported that its Saline store has experienced a $1 million annualized drop in sales in the wake of the fall 2009 opening of Walmart's Pittsfield Township store a mile down the street.
Sean Kennedy, a family spokesman for Polly's, which owns the 12-store Country Market chain, estimated that the Saline location has lost about $25,000 in revenue a week since the Walmart opened its 177,000-square-foot store at the corner of Michigan Avenue and State Road.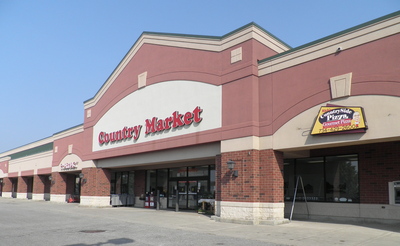 Lizzy Alfs | AnnArbor.com
"When we first came out there around five years ago, things started off good," Kennedy said. "Then Walmart opened and we lost some business and we've never really recovered that."
When the Walmart opened after a protracted battle with community activists and political wrangling over the retailer's entry into the local market, the company said it was projecting about $100 million in annual revenues.
Shortly after the Walmart opened, Country Market reported a dip of 10-15 percent in sales.
"It's not as bad as I thought it would be, but we've just kind of been stuck there," Kennedy said. "We're hanging on, but we're not setting any records."
Kennedy said he hopes that selling locally made products can set the Country Market apart from the competition, including Walmart and Busch's, which is located half a mile west on Michigan Avenue in Saline.
"We can be better on service and carry some of the more local stuff," Kennedy said. "We carry the Michigan grown things and try to push that we are more of a local outfit."