Posted on
Mon, Jan 11, 2010 : 11:54 a.m.
Daimler's two-seater Smart Car stalls in size-obsessed U.S.
By Paula Gardner
Is time running out for the Smart Car?
Daimler AG is feeling urgency to find a partner for the Smart brand, introduced two years ago in the U.S. but waiting to take off here.
So reports Chris Reiter, reporter at Bloomberg.com, from today's media events at the North American International Auto Show in Detroit.
"The U.S. debut of the urban two-seater is foundering after a promising start in 2008, when North American sales propelled Smart to its first profit. With just one model, the "ForTwo," U.S. sales plunged 41 percent to 14,600 cars last year, more than the 15 percent decline by Daimler's Mercedes-Benz," Reiter wrote.
Read the story here.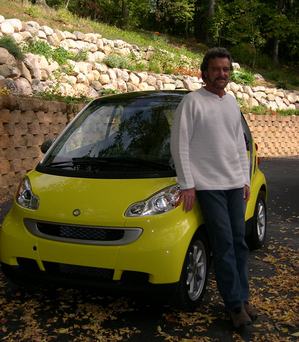 AnnArbor.com file photo.