Posted on
Tue, Jan 5, 2010 : 8:15 a.m.
J. Patrick Doyle named CEO of Domino's Pizza as David Brandon becomes University of Michigan athletic director
By Nathan Bomey
David Brandon, a statewide business leader long rumored as a potential gubernatorial candidate, is resigning as CEO of Domino's Pizza as the Ann Arbor-based company enters a crucial period in its history.
Brandon, named this morning as the next athletic director of the University of Michigan, will no longer be Domino's CEO as of March 7, the pizza company confirmed this morning. He will remain as chairman of its board of directors.
J. Patrick Doyle, president of Domino's USA, will be named CEO.

Brandon told reporters this morning that he couldn't pass up the U-M opportunity.

"I love my job at Domino's. The company is doing terrific. In fact, 2009 was a great year for us. It would take a very special opportunity for me to leave that job," said Brandon, a former chairman of the U-M Board of Regents and former U-M football player. "I can't think of very many jobs in the world that I would pick up and leave that great company and great brand for, but this is one. I love the University of Michigan."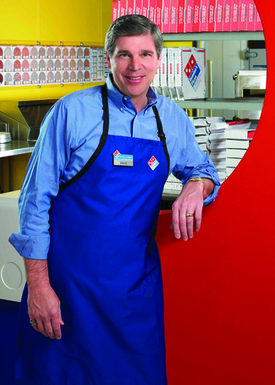 Brandon, 57, has played an increasingly visible role in shaping Michigan's economic future. In December 2007, he became chairman of Detroit Renaissance, since renamed
Business Leaders for Michigan
. And he serves on the board of economic development group
Ann Arbor SPARK
.
He is also a member of the board of directors at
Burger King
, Ann Arbor-based
Kaydon
and
TJX Companies
. It was not immediately clear whether he would maintain those roles.


His total compensation at Domino's was $3.228 million in 2008, according to Forbes, a total that includes a salary of $847,462, stock option awards worth $1.6 million and restricted stock awards of $661,544.


Doyle, 46, also is a director of G&K Services, based in Minnesota. His compensation at Domino's was $1.237 million, including salary of $465,000, Forbes reported.

Brandon's departure comes as Domino's is in the midst of a major transition. The company on Dec. 27 introduced a new core pizza recipe at all of its 5,000 U.S. stores. To promote the recipe, the company launched the largest marketing campaign in its history.


Brandon himself last year became an integral part of the company's marketing strategy. He was the central figure in the company's TV advertising early last year, a move that heightened his national profile.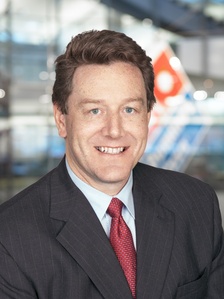 Photo courtesy of Domino's
The ads were gaining traction when, last spring, a few Domino's food service employees posted a video to YouTube that showed them jokingly doing inappropriate things with pizza ingredients.
It marked a major public relations crisis for Domino's, but the firm emerged with little hit to its revenue. Brandon is not a featured part of the company's ads spotlighting its new pizza recipe.

Domino's operates about 8,886 corporate and franchised stores, and it employs about 10,500 full-time workers. The company's stock closed Monday at $8.68, up from $7.82 when the company announced its new pizza recipe early last month.

In the third quarter of 2009, Domino's same-store sales were relatively flat as the company's profit rose from $10.1 million in the third quarter of 2008 to $17.8 million.
Doyle's role as Brandon's successor was already laid out by the Domino's board. The company had previously identified Doyle as the company's next CEO, if Brandon chose to leave.

"I've learned so much from working closely with Dave for these past 11 years, and I am honored and very excited to take on this new challenge and opportunity," Doyle said in a statement. "We've got a great team, and we're ready to continue to work together with our franchisees around the world to drive this business to an even higher level of success."
A Domino's spokesman declined to make Doyle available for comment.

Brandon said this morning that he was "exceptionally proud" of Domino's "commitment to succession planning" - which lessens the likelihood of a disruptive transition.

During Brandon's tenure, Domino's battled intense fluctuations in commodity prices, as global economic forces inflated the price of cheese and other food ingredients in 2008. The brief spike in oil prices in 2008 also wreaked havoc on Domino's, which reimburses pizza delivery workers for miles driven.

But commodity prices have since returned to relatively stable levels - a promising sign for Domino's.
The company has also benefited from its introduction of new oven-baked sandwiches, targeted at the lunch crowd and aimed at helping Domino's compete against its cheaper fast-food competitors.
"It's all about value, and the burger guys have had a distinct advantage during this period. That has really driven a lot of success for those companies," Brandon said last year. "It's an little harder when you're serving a product primarily at dinnertime that's really made to serve more than one person."
For more information on Domino's Pizza, visit AnnArbor.com's restaurant guide. 
Contact AnnArbor.com's Nathan Bomey at (734) 623-2587 or nathanbomey@annarbor.com. You can also follow him on Twitter. Business news director Paula Gardner also contributed to this story.