Posted on
Tue, Jan 5, 2010 : 2:38 p.m.
David Brandon's leadership philosophy: 'Character and integrity' affect U-M's image, brand
By Nathan Bomey
To David Brandon, leadership is about fostering integrity and character, eliminating divisiveness and encouraging hard work.
That leadership style - including a strong grasp of branding principles - provides a framework for how the outgoing Domino's Pizza CEO is likely to run the University of Michigan's athletic department.
Brandon, speaking to reporters this morning, said he would emphasize an intense work ethic and values as fundamental qualities necessary to improve the athletic department. And Brandon's business colleagues said in interviews that his comments fit with his general leadership philosophy.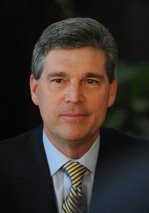 Officials announced this morning that Brandon would step down as CEO of Domino's in March to become
the university's next athletic director
.
Brandon formed his leadership philosophy from his days as a Wolverine football player for
Bo Schembechler
to his 11 years as CEO of Ann Arbor-based Domino's.
Brandon understands that U-M's athletic success - or lack thereof - bears significant implications for the university's educational reputation.
After U-M won the national championship in 1997, for example, applications to the university rose by 22 percent.
"It provides an enormous benefit and has a huge impact on the Michigan brand," Brandon told reporters this morning during a conference call. "I really view it as somewhat of a selling point for the University of Michigan."
Brandon's leadership qualities were born when he won three Big 10 championships as a backup quarterback for Schembechler in the 1970s.
"He surrounded himself with terrific people," Brandon said of Schembechler. "I learned that from him. He recruited character and integrity. I learned that from him, and I translated that to the way I conduct my business career."

Brandon's business colleagues told AnnArbor.com in interviews this afternoon that they expect Brandon to display an intense work ethic and a focus on integrity.

Enhancing the university's brand by improving the performance of its athletic department is a smart strategy, said Chris Rizik, an Ann Arbor venture capitalist and CEO of Renaissance Venture Capital Fund, which Brandon helped to create.

"Michigan's always had a great reputation for education, but athletics is what much of the country will know about Michigan," said Rizik, who also serves as chairman of Detroit-based
NextEnergy
. "Success on the field - but also how the university conducts itself in athletics - all bear on the brand. Having somebody who's cognizant of that is really important."
Brandon said he would seek to promote unity in the athletics department.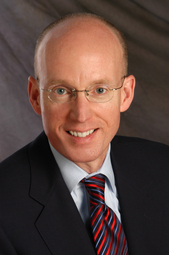 "I'm a team sport guy," he said. "Factions and divisiveness are enemies of success. And I feel strongly that to the extent there's been some fracturing that's occurred … truthfully that won't be tolerated."
As chairman of
Business Leaders for Michigan
- a position Brandon will relinquish within the next 60 days - he helped transform the organization into a statewide economic development group. It was previously known as
Detroit Renaissance
.
"He's somebody that puts his whole heart and soul into what he does, whether it's his job or a volunteer position," said
Doug Rothwell
, CEO of Business Leaders for Michigan. "He's very practical. He wants to get things done. He didn't let perfection get in the way of progress. I think that's very important."
Rothwell said he wasn't surprised that Brandon emphasized the importance of squelching fights within the athletics department.
"That's how he always ran his businesses and it's always something that he was very strong about. We really should not be about playing one side versus the other. We should be about doing what's right," Rothwell said.
At Domino's, Brandon had to navigate a variety of obstacles. Among them:
A crisis in pizza quality
- which is critical to Domino's success. Research by New York-based Brand Keys found that consumers rank the quality of Domino's pizza dead last in the industry, tied with Chuck E. Cheese's.
That's why Brandon led the company to
completely redesign its core pizza recipe
, which was introduced late last month. The new recipe is considered crucial to ensuring Domino's future success.
As a business executive, completely redesigning your core product can be risky. Could that be what the University of Michigan needs, however?
Brandon,
in 2008, said
, "I was always taught that when you're encountering really, really tough situations where to a large degree you have external factors that are working against you, the thing to focus on is the fundamentals."
Contact AnnArbor.com's Nathan Bomey at (734) 623-2587 or nathanbomey@annarbor.com. You can also follow him on Twitter.