Posted on
Fri, Oct 21, 2011 : 2:58 p.m.
Dexter landmark sold to University of Michigan health care software startup for expansion
By Nathan Bomey
University of Michigan startup health care software firm MedHub Inc. acquired the 22,000-square-foot "old grain mill" in downtown Dexter for its expansion.
The 112-year-old building, which is located at 3515 Broad St. and across from the Dexter train station, had been mostly vacant for about a decade.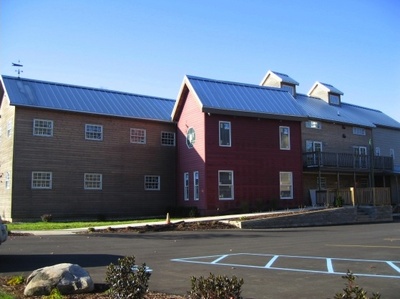 Photo courtesy of MedHub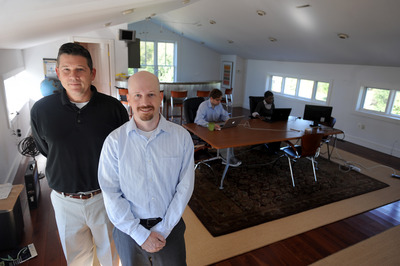 Angela J. Cesere | AnnArbor.com
MedHub CEO
Peter Orr
estimated that his firm would invest about half a million dollars to renovate the building's interior. He said the historic character of the landmark — which has been used as a grain mill, general store and lumber storage facility — would be maintained.
MedHub — which employs five software developers and is based out of a building at Orr's 20-acre property — expects to move to its new space by late spring or early summer. Orr said MedHub plans to hire at least five new software developers in 2012.
The company had been searching for new space for about a year.
"We definitely wanted something unusual, not an office building or anything like that," Orr said. "We really liked the vibe of Dexter."
Alison Holcombe of Edward Surovell Realtors represented MedHub on the purchase. Swisher Commercial's John Evans represented the building owner, United Bank & Trust.
"They were the perfect fit, they want to do something with it, they've got money and it's just a good deal all the way around," Evans said. "It's a win-win situation."
The building contains 4,300 square feet of finished office space that is currently being leased by a California-based startup called GeekNet. The other 17,700 square feet of space must be renovated.
The facility is much bigger than small software companies typically need, but Orr and co-founder Thomas May were seeking plenty parking and ample space to allow workers to spread out.
The acquisition also fits with a general trend of startup software companies seeking nontraditional work-spaces to house their operations — which is generally attractive to young talent.
"That is part of it," Orr said. "The other part of it is we're used to some breathing room since we're out here in the middle of a field. We liked the space."
MedHub develops and sells residency management software to major health care systems and hospitals, including U-M, Stanford University, Yale University, Duke University and the University of Wisconsin.
Contact AnnArbor.com's Nathan Bomey at (734) 623-2587 or nathanbomey@annarbor.com. You can also follow him on Twitter or subscribe to AnnArbor.com's newsletters.