Posted on
Fri, Sep 16, 2011 : 5:57 a.m.
Software firm plans to hire 35 for downtown Ann Arbor expansion after landing $9.5M investment
By Nathan Bomey
Alicia Nalepa | HookLogic
(This story was corrected to reflect the correct amount invested by Bain Capital. It was $9.5 million, not $8.5 million.)
HookLogic, a New York-based technology company whose software helps retailers and digital marketers influence online customers, plans to more than double its Ann Arbor office after securing $9.5 million in venture capital.
The company, which established a software development hub in Ann Arbor in 2008, plans to hire 35 new employees in downtown Ann Arbor within months, executives told AnnArbor.com in an email.
HookLogic also plans to consolidate its two downtown offices — where it employs about 30 workers — into one space. The company is currently operating out of about 5,000 square feet of space at its offices at 111 W. Kingsley and 603 W. Huron, said general manager Gary Evans.
But Evans said HookLogic is seeking about 10,000 square feet to fuel its local expansion.
"Our goal is to be in our new office space early in 2012, and we plan to stay in the downtown area," Evans said in an email.
The expansion is possible because of the company's popular e-commerce software, which helps web retail clients like Expedia.com and media agencies target customers with customized marketing messages.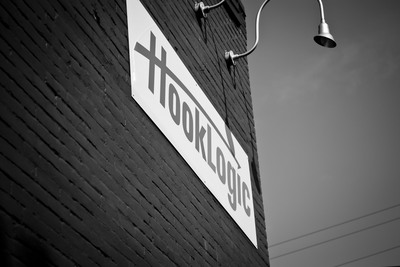 Alicia Nalepa | HookLogic
The company's technology drew the attention of Bain Capital Ventures, a high-profile investment firm that announced its $9.5 million investment in HookLogic on Sept. 8. The funding marks "the first institutional investment in HookLogic after six years of profitable growth," according to a news release.
Bain's investment in HookLogic shines a national spotlight on the software firm because of the international reputation of umbrella company Bain Capital, which was co-founded by Mitt Romney and has several investment arms with $66 billion in assets.
"We believe e-commerce media is a truly disruptive concept for both retailers and advertisers," said Deepak Sindwani, principal at Bain Capital Ventures, in a statement. "We have followed this growing space for years and evaluated several of the players. We believe HookLogic is uniquely positioned to capitalize on this opportunity through its industry-leading technology and media services."
HookLogic began expanding its Ann Arbor-based product management team when the company in 2009 hired Jonn Behrman, a founder of an Ann Arbor-based Internet marketing firm called Beyond Interactive, which was sold off in 2000.
In 2010, HookLogic located its automotive solutions division at its Ann Arbor office, fueling local growth.
"Our goal remains leveraging the exceptional talent coming out of the University of Michigan and already in the work force locally," Evans said.
Among the new employees the company plans to hire are software developers, product specialists and sales people.
The company's connections to Ann Arbor can be traced to several employees with local roots, including CEO Jonathan Opdyke, who graduated from U-M in the late 1990s. Opdyke co-founded HookLogic with COO Vardaan Vasisht and CFO Kevin Hermida. All three worked at Beyond Interactive with Behrman.
Opdyke said in a news release that HookLogic's technology helps marketers reach customers at "one of the most valuable touch points in digital marketing — the moment of truth when shoppers become buyers."
The Bain investment was "a validation of our business model from one of the smartest, most demanding investors in the world, and an opportunity to truly change the economics behind an industry," Opdyke said. "Today, few retailers fully monetize their digital assets despite clear demand from advertisers for point-of-sale marketing."
Contact AnnArbor.com's Nathan Bomey at (734) 623-2587 or nathanbomey@annarbor.com. You can also follow him on Twitter or subscribe to AnnArbor.com's newsletters.