Posted on
Wed, Jul 17, 2013 : 5:58 a.m.
Don Juan Mexican Bar & Grill to open on Ann Arbor's West Stadium
By Lizzy Alfs
Related story: Halal Mexican restaurant to open on Ann Arbor's Plymouth Road in August
The Boulevard Plaza shopping center on the west side of Ann Arbor has a new tenant: Don Juan Mexican Bar & Grill.
Juan Hernandez — owner of the Los Amigos Mexican restaurants on Hilton Boulevard in Ann Arbor and East Michigan Avenue in Ypsilanti Township — signed a lease for a 2,500-square-foot space at 2135 W. Stadium Blvd., in the shopping center anchored by Ace Barnes Hardware and Arbor Farms Market.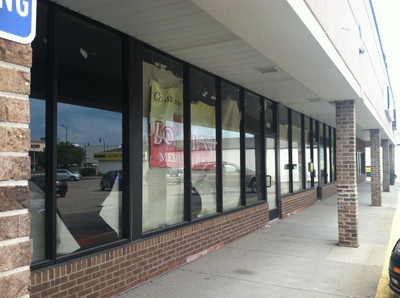 Lizzy Alfs | AnnArbor.com
The space, formerly occupied by Senor Lopez Taqueria, is situated between Mattress & Futon Shop and H&R Block, fronting West Stadium Boulevard. It was listed for lease with Max Goldman and Lou Frango of Ludwig & Seeley.
David Corona, general manager of the Los Amigos restaurants, said the new restaurant will be similar to Los Amigos with the same Mexican fare and margaritas.
"We're using the same menu and it's the same concept as Los Amigos, it just has a different name," he said.
Hernandez took ownership of the former El Camino Real restaurant near Briarwood Mall several years ago, changing the name to Los Amigos. He also owns a Los Amigos restaurant in Westland, Mich.
Corona said steady business at the Ann Arbor Los Amigos restaurant prompted them to start looking at expanding in the area.
"We already have one store in Ann Arbor, and how customers reacted to the first location, that's one of the reasons we wanted to get another store in Ann Arbor," he said.
Corona said renovations are underway at the space on West Stadium Boulevard, where a "coming soon" sign is hanging in the window. He said they hope to open the restaurant in August, and he's hiring about 15 employees.
Lizzy Alfs is a business reporter for AnnArbor.com. Reach her at 734-623-2584 or email her at lizzyalfs@annarbor.com. Follow her on Twitter at http://twitter.com/lizzyalfs.