Posted on
Thu, Dec 2, 2010 : 3:20 p.m.
DTE shuts off power at 2 more downtown Ypsilanti businesses owned by David Curtis
By Tom Perkins
Six days after DTE Energy shut off power at Pub 13 and Savoy, the lights were turned out at the two other David Curtis owned businesses on the same downtown Ypsilanti block.
Curtis said DTE turned off electricity J Neil's Mongolian Grill and Key Stone Underground martini bar on Tuesday.
But Curtis said he is current on his payments at the two establishments and there is no dispute over back payments as there is with Savoy and Pub 13.
A DTE spokesman said their records indicated less than half of the bill at 200 W. Michigan Ave. was paid on Nov. 3. The bill covers both establishments, which are at the intersection of West Michigan Avenue and North Washington Street.
They're also anchor establishments for downtown Ypsilanti's restaurant and nightlife business.
Curtis said his bills show the next payments for Key Stone and J Neil's is due Dec. 21 and he has no explanation as to why power was shut off now.
"We've been there paying our bills, so it seems like DTE is pissed off right now," he said. "I'm trying to work with them so that all the electricity doesn't get turned off."
Curtis expects the issue to be resolved today and said his bookkeeper has been in touch with DTE representatives. If power is restored this evening or tomorrow as Curtis expects, he said he has arranged for a delivery of fresh food so J Neil's can reopen Friday night.
Electricity bills are roughly $3,000 monthly at J Neil's and Key Stone, Curtis said.
Curtis also is continuing to deal with a dispute with DTE over what is owed for electricity at Pub 13 and Savoy. A faulty multiplier in a meter caused Curtis to be undercharged for electricity from 2002 to 2009. DTE employees caught the error last year and sent Curtis a bill for more than $30,000, though a DTE spokesman says that figure is significantly higher when including current charges that are past due.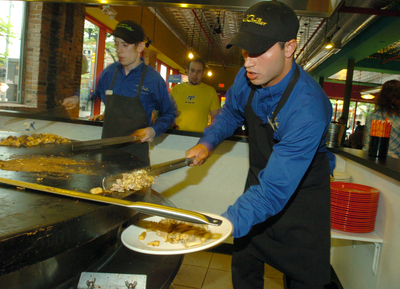 AnnArbor.com files
Curtis will next go with his attorney to the
Michigan Public Service Commission
. He said he hopes to resolve situation in the coming weeks, regroup and have Pub 13 open by the end of the month or January.
Curtis said he is determined to reopen all of his bars and night clubs, which occupy most of a block of North Washington Street in Ypsilanti.
"I don't wish this on anyone," Curtis said.