Posted on
Mon, Apr 15, 2013 : 2:59 p.m.
Eden Foods suing Obama administration over contraceptive coverage mandate
By Ben Freed
Eden Foods, a natural food company founded in Ann Arbor in the late 1960s, is suing the Obama administration over contraceptive coverage mandated by the Affordable Care Act.
According to its website, Eden Foods is a "principled natural food company," and the oldest natural and organic food company in North America. The company moved its headquarters to Clinton, Mich. in 1980.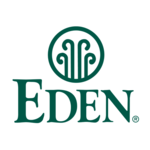 Courtesy image
The lawsuit, filed in the
U.S. District Court for Eastern Michigan
in Detroit, alleges that the government violates Eden Foods' and CEO
Michael Potter
's first amendment rights by mandating that the company provide contraception as part of its health care coverage for employees.
District court judge Denise Hood denied the plaintiff's request for an immediate temporary restraining order but set a May 10 hearing date for the case.
Eden Foods has partnered with the Thomas More Law Center and is represented in the case by Erin Mersino. According to the Thomas More Center, Mersino is representing four companies filing suits against the department of Health and Human Services in relation to the ACA.
Earlier in March, Mersino obtained a preliminary injunction against enforcement of the ACA mandates on behalf of Thomas Monaghan, founder of Domino's Pizza and owner of Domino's Farms.
Thomas More says both Monaghan and Potter are Roman Catholics and say that they object to paying for their employees contraceptive coverage on moral grounds. According to a report in Salon, Potter has joined of other leaders of brands with progressive reputations in speaking out against the ACA including the CEOs of Whole Foods and Lululemon.
Eden Foods' 128 employees are covered under Blue Cross/Blue Shield of Michigan, which is currently going through its own transition to a nonprofit mutual insurer. According to Thomas More's website, Potter had been able to exclude "lifestyle drugs" from his company's Blue Cross policy for years, but the insurer acted unilaterally in instituting the new ACA mandated coverage.
Potter was not available for comment Monday but will be speaking with AnnArbor.com later this week.
Ben Freed covers business for AnnArbor.com. You can sign up here to receive Business Review updates every week. Reach out to Ben at 734-623-2528 or email him at benfreed@annarbor.com. Follow him on twitter @BFreedinA2