Posted on
Wed, Jan 23, 2013 : 2:59 p.m.
Elevation Burger franchise opening on Washtenaw Avenue in Ann Arbor
By Lizzy Alfs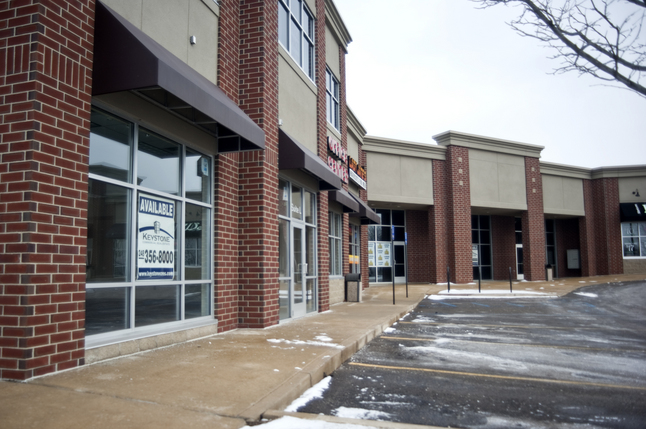 Joseph Tobianski | AnnArbor.com
A Virginia-based burger franchise with a commitment to organic and sustainable products is coming to Ann Arbor this summer.
Franchisee Mike Tayter signed a lease to open Elevation Burger in a 2,800-square-foot space in the Chalmers Place shopping center at 3365 Washtenaw Ave.
"(My wife and I) both graduated from the University of Michigan. We love Ann Arbor and we're happy to be back," Tayter said
"One thing we loved about the (Elevation Burger) concept is we're really showing that fast food doesn't have to be greasy and it doesn't have to be bad for you," he continued.
With 35 existing restaurants, Elevation Burger uses 100 percent organic, grass-fed, free-range beef that is ground at the restaurants, according to its website.
Other menu items include hand-cut French fries made with olive oil, a vegan burger, a vegetarian burger, grilled cheese, a salad, and hand-dipped milkshakes. Toppings include organic bacon and aged, unprocessed cheddar cheese. Tayter said the French fries are gluten-free and burgers can be wrapped in lettuce.
"When you eat one of these hamburgers, it tastes like a hamburger should taste," he said.
Tayter said a full meal for adults will be in the $10 range. A single burger with cheese will cost about $4, while a double burger with double cheese will cost about $6.
"It's all made-to-order," he said. "Our beef comes from a collection of family farms…it's something that is very important to us." He also will source as much local produce as possible.
After getting his MBA from U-M and working in the corporate world, Tayter still had the entrepreneurial itch, he said. It was when he discovered Elevation Burger in Texas with his wife, Sarah, that Tayter made the leap into the restaurant business.
"We were frequent diners there," he said. "It seemed like the perfect fit for us."
Tayter purchased the rights to open three Elevation Burger restaurants in Michigan, and he hopes to open a second Ann Arbor location near U-M's campus in the next couple years. Currently, there are no Elevation Burger restaurants in the state.
"We've been looking for real estate since February of last year," Tayter said. "It's not easy to find quality real estate…I really like the Washtenaw corridor."
Tayter was represented by Colliers International Ann Arbor.
The restaurant on Washtenaw Avenue will have seating for 60 to 70 people and possibly an outdoor patio. Tayter said he plans to start hiring in the next couple months and hopes to open the restaurant in July.
The restaurant will be built with renewable materials like bamboo flooring and compressed sorghum tabletops.
Lizzy Alfs is a business reporter for AnnArbor.com. Reach her at 734-623-2584 or email her at lizzyalfs@annarbor.com. Follow her on Twitter at http://twitter.com/lizzyalfs.