Posted on
Tue, Jan 3, 2012 : 5:57 a.m.
Ellie's Chelsea and Gourmet Chocolate Cafe combine forces
By Laura Blodgett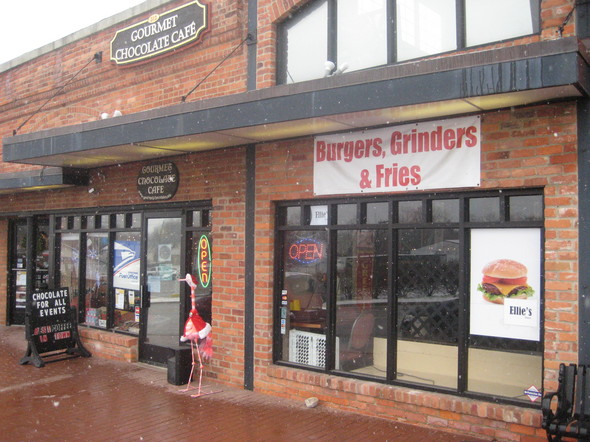 Laura Blodgett | For AnnArbor.com
Two of the world's most beloved foods—cheeseburgers and chocolates—are now available in one sweet-smelling storefront.
The owners of Ellie's Chelsea, a burger and sandwich shop located at 312 N. Main in the Clocktower Commons in Chelsea, have just purchased the Gourmet Chocolate Café next door.
"The couple who opened the chocolate café has a growing young family and they retired from the business to take care of their four kids," said Steve Radant, who owns Ellie's with his brother Mike and mother Judy.
"It's something we talked about doing with them on and off, and the timing was right for everyone to go ahead and let them get out of the business and have time with their family."
The Radants' friendship with former chocolate café owners Tom and Tina Diab goes way back. Judy — who has been catering and baking in Chelsea for 40 years — knew Tom from her days teaching culinary arts through the Washtenaw County vocational program. He encouraged them to open their restaurant in the space adjacent to them in December 2010.
"We worked really well with them, and thought it made sense to combine the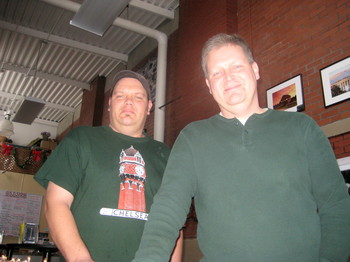 businesses," said Steve. "When we sell people burgers, they very frequently stop on the way out for a little bite of chocolate. So it's a good synergy between the two."
Everything at the chocolate café will stay the same, from the staff to the phone number. The only change at this point is that the Radants will now open at 7 a.m. every day to serve grab-and-go breakfast items. This includes Judy's homemade cinnamon rolls, muffins and bread, as well as coffee from Ann Arbor-based RoosRoast Coffee.
Steve says business has been good for Ellie's since opening last year. Lunch is their busiest time, when they serve workers from the nearby Jiffy Mix, Teddy Bear Factory and Chelsea Hospital medical offices, as well as do takeout and delivery with local shops.
They are known for their burgers and oven-baked grinders made with locally produced fresh ground beef on a homemade roll, along with Judy's daily homemade soups.
"It gives our construction and contractor neighbors quite a hearty lunch," Steve said. "They come over from Jiffy and some of the truckers that do deliveries to Jiffy come in, and it fills them up."
Dinner specials during the week, such as their slow-roasted ribs on Wednesday nights, also are gaining attention from regulars.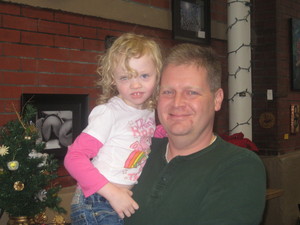 A family-run food business is nothing new to the Radant family. Their maternal grandmother, Bernice Miller, opened the first coffee and doughnut shop in Chelsea, The Village Bakery, in 1974. Still operating, the bakery has changed hands several times over the years and is now called
Pierce's Pastries Plus
.
"Grandma Miller still lives in Chelsea, and at the tender age of 96 she is a regular customer," said Steve, who grew up with his dad waking him at 5 a.m. to pick up the doughnuts for grandma's shop. "Grandma likes to come in to get some chocolate from time to time."
Mike and Judy — who both still live in Chelsea — run the shop day to day, while Steve maintains his day job as an IT manager.
"We work together in the business setting very effectively," said Steve. "We've tried to run the shop with a little bit of love and a sense of fun, and it's gone extraordinarily well."
Laura Blodgett | For AnnArbor.com