Posted on
Fri, Jan 29, 2010 : 11:23 a.m.
Ex-HandyLab CEO Jeff Williams replaces Jenn Baird as Accuri Cytometers CEO
By Nathan Bomey
Accuri Cytometers is replacing founding CEO Jennifer Baird with ex-HandyLab CEO Jeff Williams in a high-profile leadership transition involving two of the Ann Arbor region's hottest medical device companies.
Baird is resigning, and Williams, who steered University of Michigan spinoff HandyLab to a $275 million acquisition in late 2009, will lead Accuri.
The move comes after Accuri tripled sales of its cell analysis device to more than $10 million in 2009.
Baird said she fully supports the transition and believes it's important for hastening the company's growth.
"Jeff and I have known each other for years. He's got great skills (to support) the company's growth," Baird said. "It gives me the opportunity to pay attention to some of my other entrepreneurial ventures."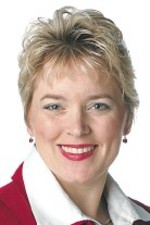 Accuri chairman George Dunbar said in a statement that Baird and the company's board "agreed that it was appropriate to bring on a chief executive with extensive experience in growing established life science companies" due to the "rapid expansion of the company."

Accuri employs about 80 workers, most at its Scio Township headquarters. HandyLab had about 60 when it was acquired last fall by New Jersey-based global life sciences giant Becton, Dickinson & Co. BD has indicated that it will keep HandyLab's Pittsfield Township headquarters and add workers to continue developing the firm's rapid detection infection system.
Williams was credited with helping accelerate HandyLab's growth and turn the company into a hot acquisition target among global biotech firms. He declined to comment today through a spokeswoman.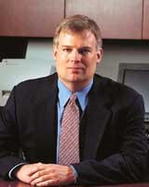 Before HandyLab, he was CEO of an Ann Arbor startup called Genomic Solutions, which went public and eventually merged with Harvard Biosciences Inc.
"The rapid adoption of the company's initial products and our growing worldwide presence make Accuri well positioned for continued rapid growth and near-term profitability," Williams said in a statement. "I look forward to the challenge of continuing to build the company's momentum and helping lead it to further success."
Accuri raised about $17 million in venture capital in 2008 and 2009 - funding that's paved the way for the company's local manufacturing expansion. Accuri's success vaulted Baird into the statewide spotlight -- she was featured in advertisements by the Michigan Economic Development Corp. boasting about the state's entrepreneurial activity.
Tim Petersen, managing director of Ann Arbor-based Arboretum Ventures, which invested in Accuri, said Accuri's growth doesn't mean an acquisition is imminent. But he said it's likely at some point within the next few years.
"It's not this year," he said. "We're going to grow it."

Baird is also CEO of another company called Sonetics Ultrasound Inc., which is based out of Accuri's offices.
The firm received a $144,873 grant from the $787 billion federal economic stimulus package last summer.
"We're not real public about where Sonetics is at the stage of the technology development," Baird said, "but we're getting close."
Contact AnnArbor.com's Nathan Bomey at (734) 623-2587 or nathanbomey@annarbor.com. You can also follow him on Twitter.