Posted on
Mon, Nov 7, 2011 : 2:55 p.m.
Flim Flam Family Restaurant closes after 30 years in Ann Arbor
By Paula Gardner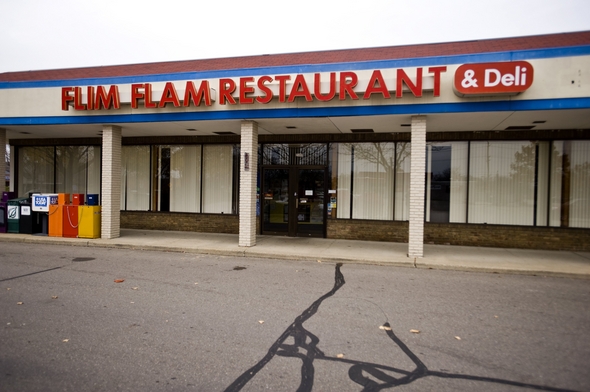 Joe Tobianski | AnnArbor.com
Chris Klademenos
opened the
Flim Flam Family Restaurant
as normal on Sunday, preparing for the crowds of regulars who'd crowd the northeast Ann Arbor diner for breakfast.
But at closing time, he locked the door for the final time after posting a notice saying that that after almost 30 years, the restaurant was closing for good.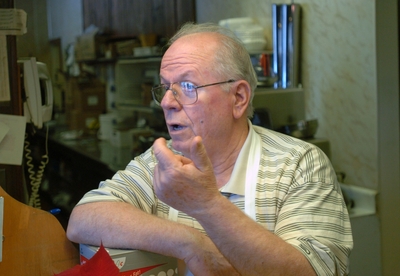 AnnArbor.com files
"Business was low," Klademenos said on Monday afternoon, also describing the situation as tough.
"We did not have ... funds to keep it going," he said.
The diner at 2707 Plymouth Road in the Plymouth Road Mall long-served customers seeking home-cooked diner staples in a family setting, generating a reputation good enough that patrons would stand in line for weekend breakfast seating.
But in recent years, Klademenos said, business had tapered off.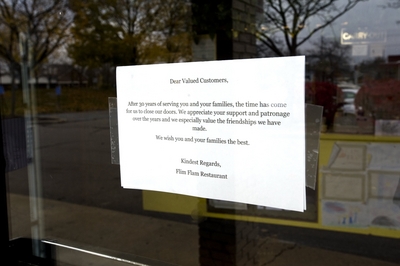 Joe Tobianski | AnnArbor.com
One blow was the closing of Pfizer's campus in Ann Arbor, which shuttered the 2 million square feet faclity across Plymouth Road starting in 2007. The move displaced at least 2,100 employees and disrupted the retail corridor.
Another blow was the economy, Klademenos said. He could see that from the regular customers who dropped their frequency when they'd stop in to eat and often would tell stories about a spouse losing a job.
He kept thinking things would improve: "I thought, come fall (there) will be more business generated," he said. "It did not happen. I could not go (on) anymore."
As this year drew to a close, business was not good enough to continue, Klademenos said. Increased competition among other restaurants and the need to remodel the Flim Flam for it to keep up pressured his decision to close.
He's sorry for the eight employees who have lost their jobs, he said.
"I wished I could stay open and have them around. I'll miss them," Klademenos said.
He'll also miss his customers. That's his message to Ann Arbor as he spends his first day in nearly 30 years not operating his restaurant.
"Thanks to all the customers that supported us over the years," he said. "I'll miss them a lot."
Paula Gardner is news director of AnnArbor.com. Contact her by email or Twitter.