Posted on
Mon, Jan 9, 2012 : 8:01 a.m.
Ford reveals new Fusion with plug-in hybrid option
By Nathan Bomey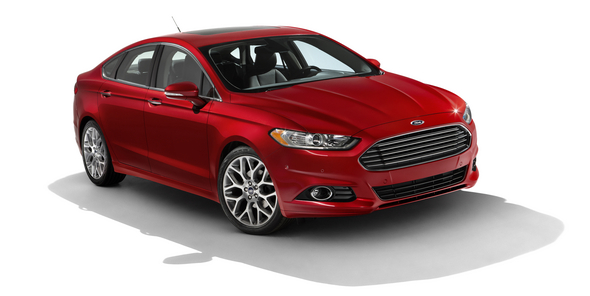 (For live updates from the Detroit auto show, click here.)
(This story will be updated.)
Ford Motor Co. today revealed the redesigned version of its Fusion sedan with a green twist — the car will be available as a plug-in hybrid for the first time.
Ford said it would offer the Fusion with a traditional engine, a hybrid powertrain or a plug-in hybrid, reflecting the automaker's bid to appeal to customers with a wide range of preferences and pocketbooks.
A plug-in hybrid uses a heavy battery pack to store electricity, boosting the car's fuel efficiency or even allowing the car to travel for a time without using gasoline.
The new vehicle, introduced today at the 2012 North American International Auto Show in Detroit, boasts a new styling that takes its cues from other vehicles in the company's lineup, including the Fiesta and Focus. Among the largest changes are a distinctly new grill, which is already drawing comparisons to the luxury Aston Martin.
Derrick Kuzak, Ford's group vice president of global product development, said the conventional Fusion would get 37 miles per gallon on the highway with a six-speed automatic transmission.
The hybrid will get at least 47 mpg, he said, while the plug-in hybrid will get more than 100 miles per gallon equivalent — a relatively new measurement developed to give consumers an idea of an electric vehicle's comparable fuel economy.
"Fuel economy is big in the mid-size segment and our customers want choices that meet their driving needs," Kuzak said.
The Fusion is particularly important for Ford because it's the company's top "conquest vehicle," industry jargon used to refer to cars bought by consumers who previously owned a different brand.
Mark Fields, Ford's president of the Americas, said the the Fusion's value on the used car market has risen 35 percent over the past three years.
Contact AnnArbor.com's Nathan Bomey at (734) 623-2587 or nathanbomey@annarbor.com. You can also follow him on Twitter or subscribe to AnnArbor.com's newsletters.