Posted on
Tue, Jul 31, 2012 : 9:01 a.m.
Former Arbor Networks leaders launch new Ann Arbor-based cloud data company
By Ben Freed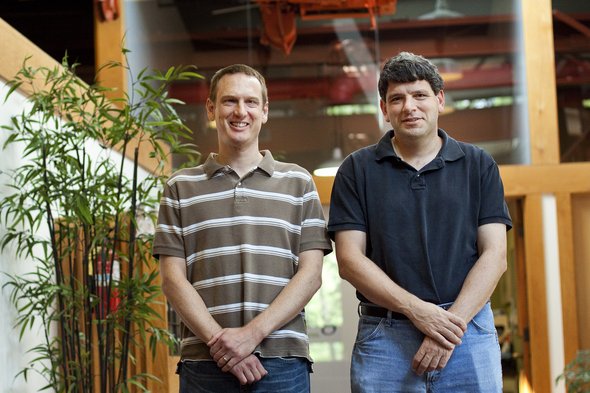 Jeffrey Smith | AnnArbor.com
Some companies provide tangible products or services that are easy to understand. And then there are companies like
DeepField
. The
Ann Arbor
-based startup launching today analyzes big data from the cloud to help content providers and carriers make smarter business decisions.
"We've developed something we call our cloud genome technology, which is pretty groundbreaking," Naim Falandino, a recent University of Michigan masters graduate and DeepField's chief data scientist, said.
DeepField launches Tuesday, and already has a base of paying customers and private beta users. Falandino said he could not reveal companies currently using the system, but they include major internet companies. Data gathered by the company's technology has been featured in Wired Magazine, PCMag.com, and Computerworld.
The company is also venture capital funded and has investors that range from a fund in Houston, Tex. to RPM Ventures here in Ann Arbor.
Tackling the daunting challenge of producing a system that could analyze massive amounts of data produced by servers in all corners of the globe was the brainchild of two men who were also on the ground floor of developing Arbor Networks.
Craig Labovitz and Joe Eggleston had both been at Arbor Networks for approximately 10 years in spring 2011 when they left the company to found DeepField.
"The real problem we identified is that everything is changing in the way companies build stuff on the internet. [The internet and the cloud] are the most complicated thing we've ever built in human history," Labovitz, CEO of DeepField, said.
"Understanding how the money works, understanding how the pieces fit together is just very hard today."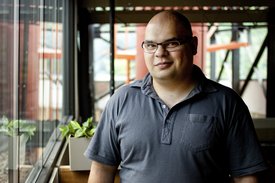 Jeffrey Smith | AnnArbor.com
DeepField was created to help companies see how all of various pieces of their online presence fit together.
While 10 years ago, a website would be housed on an in-house server, today pieces of different web operations come from all over the world.
"A while ago AnnArbor.com would have had a closet where a server that literally held AnnArbor.com would have been stored," Labovitz said.
"The way you build stuff today you have a piece from Amazon over here, and widgits from another place over here, and that might be running from a data center in D.C. It's a very different world how these services are built, and you just need one part of the chain to fail for bad things to happen."
Falandino said the company analyzes "flow" data from servers that allows them to essentially "map" the internet and see how different types of data get from point A to point B.
"All services have a traffic signature that functions as its DNA," he said.
The cloud genome technology can learn identify these signatures and then modules that the company has developed help users to interpret the data and make it functional for them.
Falandino said users of the product could range from large companies that want to see how their internal "cloud" is functioning to local internet carriers that want to know how much the transmission of certain types of information is costing them.
"With our analytics we can go down to the user level and tell you how many people are watching Netflix on a PlayStation 3 right at this moment," he said.
He added that companies can use this data to make their systems run more efficiently, which can save a lot of money.
The company has about 15 employees and is looking to hire more local talent. Falandino said they are looking to add a sales engineer, a full-time user interface expert, and a user experience intern.
DeepField is housed at the Tech Brewery and Labovitz said he is excited to continue building the company here in Ann Arbor.
Labovitz said that building a company in Ann Arbor is much different today than when Arbor Networks was just starting a little over 10 years ago.
"[Then], interns had no idea about start-ups," he said.
"Now, thanks to programs at the University of Michigan, they are coming in already seasoned and experienced."
Ben Freed covers business for AnnArbor.com. Reach him at 734-623-2528 or email him at benfreed@annarbor.com. Follow him on twitter @BFreedinA2