Posted on
Sun, Jul 8, 2012 : 5:57 a.m.
Ann Arbor salon owner Fran Coy retires from the beauty business after 52 years
By Laura Blodgett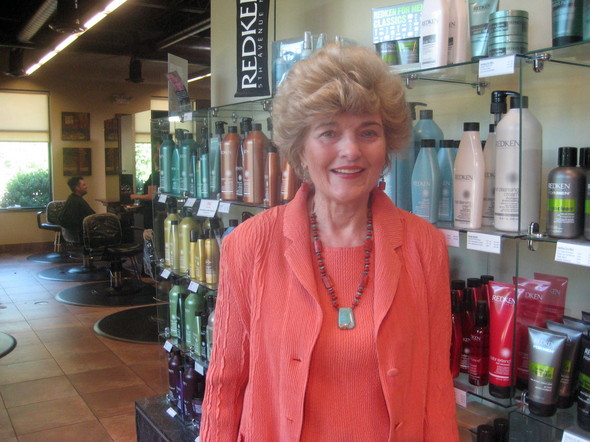 Laura Blodgett | For AnnArbor.com
Fran Coy
, whose name has become synonymous with the beauty industry in
Ann Arbor
, is retiring after 52 years in the business.
Coy owns Fran Coy's Salon and Spa on Wagner Road near Jackson, and has seen it all since she went to beauty school in 1960.
"[At that time] you had pin curls and finger waves and razor cutting," said Coy. From there, the style went to roller sets and backcombing before blow drys appeared in the early 1970s. Hairstyles got longer — as seen with the popular "Farrah Fawcett" look — until the permanent wave hit and everyone was getting perms, even men.
The next phase, which is still the rage, is a focus on color-treated hair.
"Now 90 percent of people have some kind of color," Coy says. "It's just amazing the amount being done."
Like hair styles, Coy's own business has seen tremendous change over the years. She first opened a salon on Jackson Road, called Magic Mirror Beauty Salon, with her sister in 1963. They ran the business together for 14 years before her sister got married and moved to Florida. Then Coy decided to open her own salon in a new location closer to Ann Arbor to be better able to attract stylists. Her husband Ed, a Realtor, found her the current location at 418 S. Wagner Road, which just celebrated its 35th anniversary.
She attributes her growth over the years to three major shifts in her business. First, the use of technology enabled her to computerize all client data and book appointments more easily.
"Because of the computer and confirmation calls, if you have to change an appointment the computer can now change it like that," Coy says with a snap of her fingers.
Her son John joining the company 22 years ago was another turning point in the business. John, who had a degree in business and was working at the University of Michigan Hospital, was interested in growing his mother's business even further.
"We hired a company in Chicago to come in and evaluate my whole business to make sure we could grow enough for John to be able to grow and stay with it," Coy said.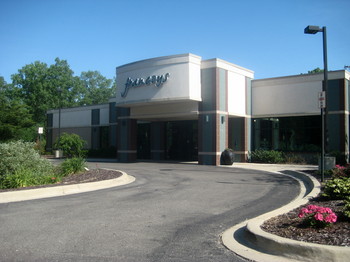 Laura Blodgett | For AnnArbor.com
The consulting company advised them to add a day spa in addition to its current hair salon, and switch to a multi-level pricing system. Fran and John worked closely with their stylists during this time to ensure the stylists saw the business value behind the change and didn't lose any clients.
Since then, every month John meets one-on-one with every stylist in salon to help them build their business and discuss any issues they might be facing. They have monthly educational seminars for their stylists and bring in experts from New York and other places for training on the latest trends. They even have an employee stock program.
Fran Coy still can't believe her son followed her into the business.
"I turned around and the next thing I knew he was my boss," she laughs. "Who would have thought one of my three sons would go into the business?"
Last but not least, Coy puts a tremendous value on training her stylists.
"When they come out of beauty school they really know the basics, but to get them to where they are really good service providers they need to know every phase of the hairstyling business," Coy said.
The key to happy stylists is to educate them so they do well, Coy said.
"If a [stylist] goes right from beauty school into a salon and works behind a chair, they aren't as good, lose a lot of clients and end up leaving the business in a year because they can't make any money."
Fran admits that she worked that way in her first salon, like many starting out. But once she could track clients on the computer, she realized she lost 50 percent of the clients she gave her new stylists.
"That's how I knew had to change," said Fran. "You can't grow losing that many people. If one person is unhappy, they tell five people. If they're happy, they tell 10 people."
Now, stylists train for nine months with one of the salon's five trainers before they get their own chair. Many members of her 60-person staff have worked at the salon for more than fifteen years, and Coy is proud of the family environment she has built with her staff.
About four years ago the salon added on and underwent a redesign. Because of its larger size, the salon now can accommodate special groups such as bridal parties coming in to get their nails and hair done with a private special occasion room. Since the remodel in 2008, business has grown 35 percent.
The last couple of years Coy cut back to working two days a week. When she returned from her annual vacation this winter, she told all her clients she was retiring. She found each of them a new stylist in her salon after she finished their last appointments with her.
"It was sad, but it isn't like I'll never come in," said Coy. As part owner, she is still going to be doing training in hair replacement and wigs. She also looks forwarding to coming in once awhile to get her hair and nails done.
"I love that — to come and get my massages, and see everyone. ... I love the interaction with others."
She plans to keep up her board work with the Huron Valley Beauty Academy and her involvement with Miss Washtenaw Pageant, where she has served as a board member for 17 years.
And as the grandmother to nine grandchildren and three great-grandchildren, she plans to enjoy a lot of family time.
"It's been a lot of work, and I'm not going to lie, there have been times when I've had challenges," said Fran. "but it's been rewarding and exciting."