Posted on
Wed, Dec 28, 2011 : 12:54 p.m.
Francis Clark of Arch Realty dies at 48: 'He fought so hard'
By Paula Gardner
Francis Clark, who operated one of Ann Arbor's largest campus property management companies, died Monday at the age of 48 after battling an aggressive colon cancer for nearly 18 months.
Clark fought it fiercely, recalls his wife, Wendy Chapman. During the battles, he never lost his humor.
"He fought so hard," Chapman said. "He refused to believe he wasn't going to win."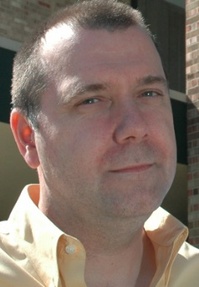 Business Review files
Clark loved residential real estate, Chapman said, buying his first student rental on South Forest many years ago and growing his portfolio over many years. As part of a partnership, he was part-owner of Hidden Valley Club Apartments for several years, most recently running
Arch Realty
management services.
Clark was diagnosed in July 2010, and underwent surgery at St. Joseph Mercy Hospital to remove a tumor. Treatment followed with chemotherapy and radiation therapy.
By March, Chapman said, "We thought he was in great shape. … Everything looked good."
But in May, he started to suffer stomach pains again. Doctors initially thought they were due to scar tissue from the radiation, but eventual surgery showed that the disease had both returned and spread.
He was scheduled for more surgery in Los Angeles during the summer, but that was canceled the day before it was to have happened.
"They called and said it had metastasized to his liver," Chapman said. "He came home and did more chemo, hoping to shrink it enough (for treatment).
"… He just couldn't get ahead of it."
Clark died while in hospice care, but worked at Arch Realty until right before that. He'd go to work with stomach pain and vomiting, Chapman said, promising his wife that it would just be for an hour or two.
Hours later, she recalled, she'd track him down at the office. Once she learned he'd stayed for hours, drawing up a new management contract.
"I asked him why," she said. "He said, 'Because I like it. It makes me happy.' "
Chapman, a real estate appraiser, met her husband on a valuation assignment. They were friends for many years before their nine-year marriage.
Many of his colleagues in Ann Arbor real estate recall him as a significant presence in a tough business.
"He was a hard worker," said Ed Shaffran, a developer and property owner. "He was a tireless property manager."
He also was severely dyslexic, his wife said. He "gutted his way through the University of Michigan," then kept that same work ethic as he approached his business.
"He just worked eight times as hard to get anything done," Chapman said.
Many student landlords know each other, said Marty Nyrkkanen, manager of Jack's Hardware on Packard east of South State.
The store's sign, known for its messages, most recently read, "We love you Francis."
That was a tribute to Clark, Nyrkkanen said, inspired by another property owner who'd stopped by the shop.
"It was our way to reach out to him," Nyrkkanen said. "We didn't really know what else to do."
Clark was a frequent customer, with one building next door and many others within blocks. He'd shown up in the store as recently as three weeks before his death.
He'll be remembered there, Nyrkkanen said.
"He was a standup guy and always told things the way they were," he said. "You can't ask more than that from a person."
Clark's sense of humor was valued by his close friend, commercial landlord Jeff Hauptman. But their shared passion for real estate made them seek each other out for advice, too.
"We were in businesses that were similar enough that we could help each other and not compete with each other," he said.
Hauptman also recalls Clark's dedication to his family: "The whole time (he was sick,) his focus was making sure they were taken care of."
Chapman said that after his death she's learned more about Clark's giving nature.
"The thing that touches me the most is that I keep hearing the nice things that he'd do. He always wanted to help people out … but he'd never talk about it," she said. "He'd just do it."
In addition to his wife, Clark is survived by their son Ian, 7, and Chapman's children Jasper Hanifi, 18, and Lucie Hanifi, 14.
Funeral arrangements are being made by Nie Funeral Home of Ann Arbor. A service is scheduled for 3:30 p.m. Jan. 16 at the West Liberty location.
Paula Gardner is News Director of AnnArbor.com. She can be contacted at 734-623-2586 or by email.