Posted on
Wed, Jun 26, 2013 : 5:57 a.m.
Fun 4 All Comic & Games relocating to larger space on Carpenter Road
By Lizzy Alfs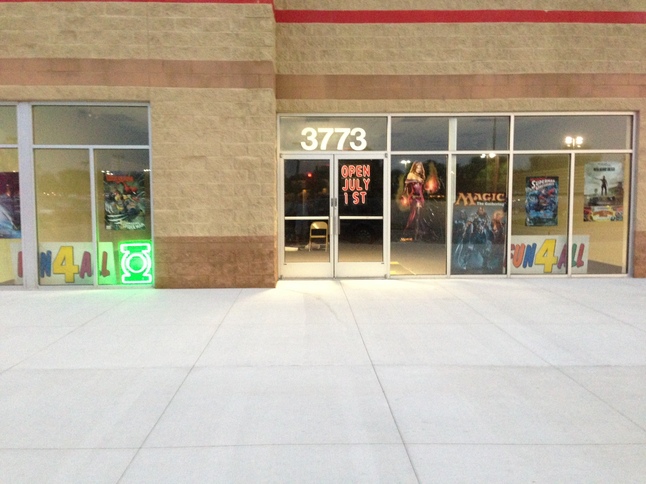 Photo by Richard Nelson
A 24-year-old comic and game shop on Washtenaw Avenue plans to relocate to a larger space on Carpenter Road next week.
Fun 4 All Comic & Games, at 2742 Washtenaw Ave., will open in its new space at 3773 Carpenter Road on Monday, said store owner Richard Nelson.
"We were just looking to expand," Nelson said. "We have an in-store gaming space for about 72 people right now, but we're looking to expand that to at least double."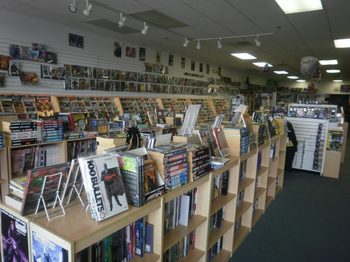 Fun 4 All Facebook page
Nelson opened Fun 4 All in the Ypsilanti area in 1989, and he kept the store concentrated on sports cards sales. After several relocations and store evolutions, Nelson said Fun 4 All now sells all kinds of "reusable fun" — which includes comic books, board games, trading cards and other collectibles.
The store has been in its 3,600-square-foot space in the Fountain Plaza shopping center on Washtenaw Avenue for 10 years, but with his lease set to expire soon, Nelson said it was time for a change.
"Last year was probably the best year ever for us," Nelson said. "Even through the economy, as a lot of places were struggling, we've done really well, and I think businesses like ours have done really well. I think it's because we sell reusable fun."
Also, he said, it's important to stay on top of gaming and collectible trends.
"We're willing to sell stuff as it gets hot," Nelson said, referring to fads such as Beanie Babies and Pokemon in the 1990s. He said 'The Walking Dead' comic books are big business drivers right now.
The new 6,100-square-foot Fun 4 All space on Carpenter Road will allow store to grow the gaming side of the business and expand its product lines while remaining in the same geographical area.
"I kind of think that we owe it to the people who have supported us to not just up and abandon (the Ypsilanti area) and take off and move to Ann Arbor or wherever else," Nelson said.
The expanded store will carry more novelty items, such as pint glasses and key chains. It also plans to host more events — such as board game nights and 'Magic: The Gathering' card tournaments — throughout the week.
"We stress that you play," Nelson said. "If you invest the money in it and you don't play, it's much easier for you to get out of (the hobby) and lose interest and move onto the next thing."
Nelson said the Washtenaw Avenue location of Fun 4 All will keep its doors open through Sunday and he will open the new Carpenter Road location on Monday.
Follow Fun 4 All on Facebook for updates on the new space and the store's hours.
Lizzy Alfs is a business reporter for AnnArbor.com. Reach her at 734-623-2584 or email her at lizzyalfs@annarbor.com. Follow her on Twitter at http://twitter.com/lizzyalfs.