Posted on
Wed, Nov 30, 2011 : 12:29 p.m.
For $5, Ann Arbor startup Gimme Delivery promises to deliver almost anything straight to your door
By Lizzy Alfs
At home sick and in need of cough medicine? Craving a burger from Blue Tractor or Frita Batidos? Running low on toothpaste?
Ann Arborites can now get these items delivered straight to their homes via a new business called Gimme Delivery.
Harbor Springs native Joe Dart - who moved to Ann Arbor a few years ago to attend the University of Michigan - launched Gimme Delivery last week after realizing delivery food is in high demand around campus.
"You know, you stand on any street corner in town at 2 a.m. and every other car is a pizza guy or Jimmy John's," Dart said. "I really think the demand is there, and plus, a lot of students don't have cars."
Gimme Delivery operates 24 hours a day, seven days a week, 365 days a year, according to its website.
The concept is simple, Dart explained.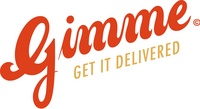 Courtesy photo
People call Gimme Delivery and say what they'd like. That can include food from any restaurant in the Ann Arbor city boundaries, or any item from a convenience or grocery store, barring alcohol. For a $5 delivery fee, Gimme Delivery will deliver the items anywhere in Ann Arbor.
"This is sort of anything goes, very open-ended," Dart said. "We don't want to put constraints on it. We don't want to have a minimum ordering amount or where we'll order from or when we'll deliver it."
This delivery model, Dart said, sets Gimme Delivery apart from similar services, such as Straight 2 Your Door.
Dart, who is also a local musician, said he's always dreamed of launching his own business, and the idea for Gimme Delivery grew out of his own delivery cravings.
"I had the idea years ago of a service that would deliver food besides pizza and sandwiches and Chinese," he said. "I really love the convenience of delivery and if you can get takeout from pretty much any place, you should be able to get delivery, too."
While he's been focusing his attention on the student population first, Dart doesn't want to only make late night Taco Bell runs.
"We're certainly in the market for that," he said, "But we also want to be able to deliver coffee and bagels in the morning to people's offices or houses."
Down the road, Dart hopes to get a license to deliver alcohol, and also to partner with local restaurants and businesses so they can post information on the Gimme Delivery website and vise versa.
"They can have their menu, their information and their hours on our website," he said. "They can have delivery-only specials on our site as well. And then they can advertise that they deliver via Gimme Delivery."
For updates on the business, check out Gimme Delivery's Facebook and Twitter.
Lizzy Alfs is a business reporter for AnnArbor.com. Reach her at 734-623-2584 or email her at lizzyalfs@annarbor.com. Follow her on Twitter at http://twitter.com/lizzyalfs.