Posted on
Tue, Jan 25, 2011 : 5:41 p.m.
Google plans to add jobs in Ann Arbor as global hiring accelerates
By Nathan Bomey
Google confirmed today that it would add jobs at its Ann Arbor operation as part of its plans to hire 6,000 new workers globally in 2011.
The hiring plan -- described by a Google executive in a blog post as "our biggest hiring year in company history" -- includes growth for the company's AdWords office on Division Street in downtown Ann Arbor, spokesman Jake Parrillo said in an e-mail.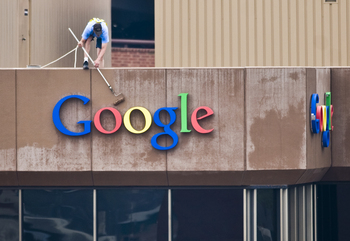 Angela Cesere | AnnArbor.com
"We expect to grow our entire Michigan operation in the coming year," Parrillo said.
The news comes about five years after Google officially launched its Ann Arbor operation with plans to hire 1,000 workers by 2011. Today, the company, which received tax incentives from the Michigan Economic Development Corp. and the city of Ann Arbor as part of its expansion, has about 250 workers here.
Parrillo declined to offer specifics on how many jobs the company would add at its Ann Arbor office, which is primarily a sales operation.
The company's Ann Arbor job postings include positions for account managers and sales associates.
Parrillo added: "Those listings for our A2 office are not 'singular' jobs. We expect to hire multiple people for each of those roles."
The company's official hiring announcement, made by senior vice president for engineering and research Alan Eustace, focused mostly on growth in the company's technology capabilities.
"We're looking for top talent—across the board and around the globe—and we'll hire as many smart, creative people as we can to tackle some of the toughest challenges in computer science: like building a web-based operating system from scratch, instantly searching an index of more than 100 million gigabytes and even developing cars that drive themselves," Eustace wrote.
The announcement comes as Google is facing increased competition for top talent from companies like Facebook. That competition even affected Ann Arbor in 2009, when Facebook recruited Google's Ann Arbor site leader, Grady Burnett, to become its director of global online sales.
As a response to the intensified competition, Google in November said that it would give a 10 percent raise to all of its 25,000 employees.
Contact AnnArbor.com's Nathan Bomey at (734) 623-2587 or nathanbomey@annarbor.com. You can also follow him on Twitter or subscribe to AnnArbor.com's newsletters.