Posted on
Thu, Mar 21, 2013 : 2:50 p.m.
Google: $3.1 million Michigan tax lien related to disputed Michigan Business Tax payments
By Ben Freed
The $3.1 million tax lien filed against Google Inc. by the Michigan Department of Treasury in November 2012 is related to a discrepancy between the treasury and Google regarding the company's tax returns from a few years ago.
"This stems from an outstanding issue related to our 2008 and 2009 corporate tax returns," a Google spokesperson said in a statement. "We're working through the appeals process and hope to resolve these issues with the state soon."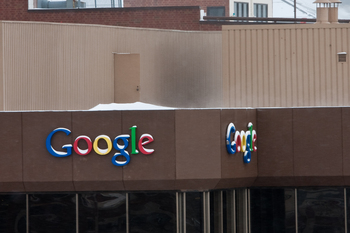 Steve Pepple | AnnArbor.com file photo
On Oct. 23, 2012, Google filed petitions with the
Michigan Tax Tribunal
disputing its 2008 and 2009 tax payments, according to documents on the tribunal's website. The lien relating to Google's 2012 taxes was filed just over a month later by the Treasury department with the
Ingham County register of deeds
.
Both Google and the Michigan Economic Development Corporation say that the tax dispute is not related to tax credits received by Google as part of the Michigan Economic Growth Activity (MEGA) tax credit program. Google was granted a maximum of $38 million in tax credits over a 20-year period if they met job creation targets that included 1,000 employees in the state.
The dispute may have been caused by a modification in the state's tax code in 2008. State treasury spokesman Terry Stanton pointed out that Michigan switched from the Single Business Tax to the Michigan Business Tax Jan. 1, 2008.
According to docket information available on the tribunal's website, Google's two cases with the tax tribunal were consolidated into one case on March 12 and the prehearing date certain has been set for Oct. 21, 2013, meaning that a prehearing will occur on or before that date.
A tribunal representative said the only steps in the tribunal process are prehearing, hearing, and the final decision, however a settlement can be reached between the parties at any point in the cycle.
The two tax liens currently filed against Google are for $1.4 and $1.7 million each. The company has two offices in Michigan, one in downtown Ann Arbor and the other in Birmingham.
The latest estimate is that Google has more than 300 employees in Michigan between its offices in Ann Arbor and Birmingham, but the company doesn't break it down beyond that.
Ben Freed covers business for AnnArbor.com. You can sign up here to receive Business Review updates every week. Reach out to Ben at 734-623-2528 or email him at benfreed@annarbor.com. Follow him on twitter @BFreedinA2