Posted on
Thu, Jun 30, 2011 : 5:55 a.m.
Allowing grad students to unionize threatens University of Michigan's research prowess
By Guest Column
(Editor's note: In this guest opinion, Thomas Zurbuchen, the University of Michigan College of Engineering's associate dean for entrepreneurial programs, criticizes the U-M Board of Regents for allowing grad student researchers to unionize. At $180 million, the College of Engineering's annual research spending is larger than most public universities' entire research budget.)
As a professor and researcher at the University of Michigan, I stand in utter disbelief concerning the regents' decisions on May 19 to open up the path toward unionization of our graduate student research assistants (GSRAs).
This vote endangers a very important reason many faculty and students, including myself, are part of the University of Michigan — its excellence in research!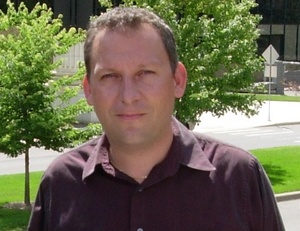 File photo | AnnArbor.com
Just like many of my fellow professors, I came to Michigan to build a research group that is considered a leader in my field. My group is known for innovative space instruments.
We currently operate six space instruments in flight and are in the process of building the next instrument that will explore the sun up close. My group explores and discovers new worlds. For example, our Michigan-built space instrument recently went into orbit about the planet Mercury.
We have invented new technologies, and members of my research group, including myself, have started or supported companies and have collaborated with businesses in Michigan and beyond.
The reason I joined the University of Michigan is simple: The recruiting chair told me one thing that tipped the scale, "Michigan is about excellence. In most places, if you are top 10, you are celebrated. Here, if you are top 10, you are scrutinized and asked why you are not at the top."
That is a place I wanted to work at. The standards here are high. That's why the University of Michigan is competitive. I recently talked to a newly hired professor who told me, after being recruited both by the U-M and one of our top peers, "University of Michigan is like MIT with fewer egos and with more collaboration. That's why I'm here!"
The reason I built my group here is in no small part because of the ability at the University of Michigan to work with some of the best graduate students anywhere. Graduate students are inventors, innovators and sometimes mentors to undergraduates.
Just like so many of our new hires, the best Michigan students have numerous opportunities elsewhere. We spend a lot of time each year recruiting the best graduate students to Ann Arbor, and then train them to become researchers who will have global impact.
This training operates in a proven process that connects GSRAs to their professors in a way that enables deep mentorship and empowerment that is based on excellence and academic rigor.
The objective of these students is indeed ambitious: To learn something that is not yet known, and to become the best person in the world in a given field. Thus, the best graduate programs are programs that have the best faculty worldwide and also manage to recruit the best graduate students.
I believe that a GSRA union will undercut Michigan's excellence in research and thus its position as one of the leading public research universities, and it does so for two key reasons.
First, unionization negatively impacts or destroys the very process by which the best students are being educated: A third party (the union) is intervening in an educational program that critically depends on the trust and mentorship relation of faculty and their students. Many great faculty and Ph.D. candidates will immediately recognize this as an obstacle toward achieving educational success.
Our Ph.D.'s are not about doing the same as others, but about creating the best results, the greatest impact. How could a union possibly help that objective?
Second, our competitiveness to recruit top talent would substantially decrease. Many of my most successful colleagues and fellow professors would not seriously consider working in a place with unionized graduate students.
There are several universities that have unionized faculty and students. But none of them is doing research at the level of Michigan. In fact, not one of our peer institutions against which the university competes for faculty and graduate students is unionized.
Furthermore, I find this discussion doubly troubling because it occurs during a time when the university is examining how it could increase its entrepreneurial impact through its research.
Each year, the university spins out 10 or more high-quality startups based on inventions by faculty and their Ph.D. students. We also have an additional 40 or so companies each year founded by students during their classes or in their free time. Michigan's entrepreneurial programs are expanding and entrepreneurial thinking is becoming prevalent around campus.
Unionizing our graduate students undercuts this growth. Entrepreneurial thinking has at its core the understanding of the relationship of risk and reward. It's about being a leader, not about being equal.
It is for these reasons that all deans and professors I talked to feel like we are playing with fire as, due to the regents' vote, we are inching closer to unionizing GSRAs. I sure hope our graduate students understand what's at stake here. But I cannot possibly understand how the majority of our regents came to the conclusion they did.
Thomas Zurbuchen is a professor of space science and aerospace engineering at the University of Michigan. He is also the founding director of the Center for Entrepreneurship.