Posted on
Fri, May 31, 2013 : 5:58 a.m.
Hello! Ice Cream: Ann Arbor entrepreneur launches Italian-style ice cream business
By Lizzy Alfs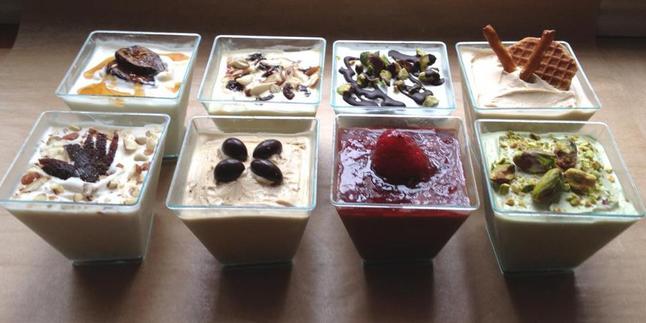 Hello! Ice Cream Facebook
Ann Arbor entrepreneur
Margaret Schankler
hopes to put a fresh twist on the traditional ice cream truck with her new venture:
Hello! Ice Cream
.
Schankler launched the Italian-style ice cream business in late 2012 after two years of research and development. It will make its first debut at the Kerrytown Market & Shops on Saturday during the Ann Arbor Farmers Market.
"I asked myself, 'what would be the most fun job you can think of?' " Schankler explained. "And the answer was to drive a vintage ice cream truck."
Instead of opening a brick-and-mortar ice cream shop, Schankler likes the flexibility of an events-focused business. Hello! Ice Cream is available for catering and events, and pick-up or delivery orders. The Hello! Ice Cream cart and truck — a restored 1965 International Harvester Metro Van named Ingrid — also are popping up at farmers markets and businesses around Metro Detroit.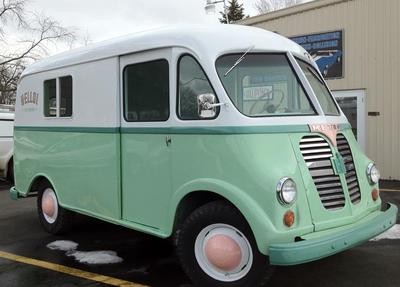 Hello! Ice Cream Facebook
The company's products, which include dozens of varieties of gelato, sorbetto, ice cream, gelato cakes and other frozen treats, are made fresh to order and Schankler likes to experiment with "quirky" toppings and flavors, according to the company's website. Schankler sources ingredients from local dairy farms and uses local fruit when it's in season. The result, she said, is a "fresher, better-tasting product."
"I'm a local business, so it just makes sense to support other local businesses and local farmers when I can," she said.
Some flavors include: strawberry, zabaglione, sesame fig, raspberry chocolate, salted caramel, pistachio, chocolate espresso stout and lemon stracciatella.
Hello! Ice Cream appeared at Ann Arbor's Sweet Heather Anne bakery on North Main Street and at Detroit's Eastern Market. Schankler is planning to bring the truck to a pop-up at the Produce Station on Ann Arbor's South State Street on June 23. The truck will also begin appearing at the Wednesday Evening Farmers Market in Ann Arbor starting June 19.
"When people think of ice cream trucks, they think of Good Humor or convenience store items like pre-packaged popsicles and ice cream bars. I love that stuff and that whole experience, but what I aim for is a bit more sophisticated," she said.
She added: "The truck offers the nostalgia and visual appeal of an old-time dairy, but serves gelato and special treats with complex ingredients."
The Hello! Ice Cream cart will be inside the Kerrytown Market & Shops from 9 a.m. to 3 p.m. on June 1. Follow Hello! Ice Cream on Twitter and Facebook for updates and event information.
Lizzy Alfs is a business reporter for AnnArbor.com. Reach her at 734-623-2584 or email her at lizzyalfs@annarbor.com. Follow her on Twitter at http://twitter.com/lizzyalfs.