Posted on
Thu, Jul 12, 2012 : 2:59 p.m.
HGTV's House Hunters are on the prowl in Ann Arbor this week
By Ben Freed
Cable network HGTV's show House Hunters is in Ann Arbor this week. They are filming an episode in which Annette Janik searches for the perfect home.
Janik, a 30-year-old digital producer moving back to Ann Arbor from Chicago, is being aided in her search by Alex Milshteyn of Edward Surovell Realtors and her friend, Elisa Noeske. In the show, Janik will look through three possible houses and hopefully pick one to purchase.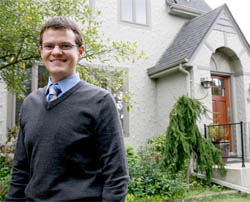 House Hunters is no stranger to Ann Arbor. An episode aired in March of a young couple searching for a house to mark their one-year dating anniversary.
"One of the producers is from Ann Arbor, so she loves to come back to shoot episodes here," Kim Almonroeder, an account executive at McCann Detroit who represents Pure Michigan, said.
Almonroeder said HGTV was also looking to shoot an episode of House Hunters in Michigan after large advertising buys by Pure Michigan on the network's shows led to a partnership between the advertising agency and the cable network.
House Hunters has also wanted to feature Milshteyn in an episode for a while.
"[They] have been after me for probably almost five years now trying to get me to do an episode for them," he said.
"This time around I had a client interested in doing it with me, so we were able to make it happen."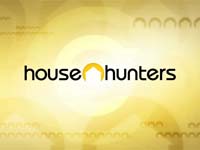 Milshteyn said it is a new experience for him to be taped while showing properties to a client, but it hasn't been all bad.
"It's really been a lot of fun," he said. "Having someone behind you with a camera makes you more self aware about everything you say and do."
He added that the producers have already talked to him about coming back to Ann Arbor in the fall to tape another episode.
Thursday was the second day of shooting for Janik and Milshteyn. Almonroeder said the crew will be shooting "beauty shots" of Ann Arbor throughout the city on Saturday.
It is unclear when the episode will air. Almonroeder said it was scheduled to be shown in April or May of 2013, but Milshteyn was under the impression that it would air this fall season, probably in October.
House Hunters airs new episodes every weeknight on HGTV at 10 p.m. EST. The show has averaged 1.53 million viewers over the past 5 weeknights according to tvbythenumbers.com.
Ben Freed covers business for AnnArbor.com. Reach him at 734-623-2528 or email him at benfreed@annarbor.com. Follow him on twitter @BFreedinA2