Posted on
Tue, Feb 5, 2013 : 5:58 a.m.
Hideaway Lane: Developers revive plans to build 19 homes on Ann Arbor's north side
By Lizzy Alfs
The unfinished Hideaway Lane project on Ann Arbor's north side is being revived after an Oakland County developer purchased the property in December.
Trowbridge Homes of Hideaway Lane LLC, an affiliate of the Trowbridge Companies, submitted a site plan to the city of Ann Arbor to build 19 homes at 2000 Traver Road, just northeast of Barton Drive.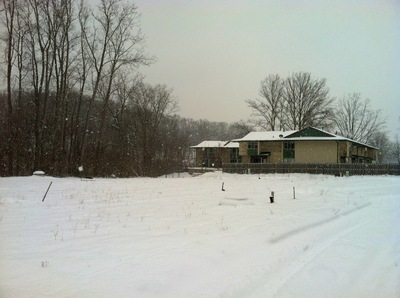 Lizzy Alfs | AnnArbor.com
"The residential for-sale market has clearly gotten better than it has been, and for us, this is the right timing. It's a unique property on the northeast side of Ann Arbor," said Bruce Michael of Ojibway Development LLC, the petitioner's agent.
Situated on 4.57-acres and bordered by Traver Creek and Traver Crossing apartments, it's the site of two unfinished housing projects; in 1965, plans were approved to build six townhouse buildings with 49 units, but only one nine-unit building was constructed. In 2005, developers planned to construct 18 single-family homes and four duplex units in two buildings, but only one single-family home was built.
"Basically, I think (the other developers) just had bad timing in terms of bringing it online when the market crashed," Michael said.
Lizzy Alfs | AnnArbor.com
Michael said Trowbridge recently finalized a deal to purchase the property from Mercantile Bank, and now they are bringing forward a new project that is similar to the one proposed in 2005. The financial terms of the deal were not immediately available.
Plans call to construct 19 single-family houses with attached two-car garages. The homes are two stories with three or four bedrooms and range from 2,246 square feet to 3,425 square feet. The homes would be listed for sale between $279,000 and $349,000.
"They're going to be very pleasant units," Michael said.
He said the architecture would be similar to the existing single-family home on the site, although there would be some variations.
"We have a marketing agent lined up and we're ready to go. I would say, as soon as we can get permits from the city, we would start construction immediately and start to take advantage of the 2013 sale season," Michael said. If approved, Michael hopes the project would be completed in 2014.
The site already has a central driveway, underground public utilities and stormwater detention basis that were installed as part of the previously approved project.
Ann Arbor planning staff is recommending that the site plan be postponed until outstanding issues related to natural feature impacts and mitigation requirements have been addressed. But the project, the report says, will "fill a gap in the city's available housing choices."
Ann Arbor Planning Commission will consider the project at its meeting Tuesday.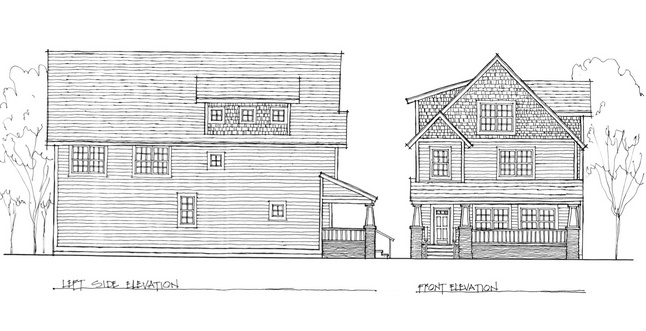 Courtesy photo
Lizzy Alfs is a business reporter for AnnArbor.com. Reach her at 734-623-2584 or email her at lizzyalfs@annarbor.com. Follow her on Twitter at http://twitter.com/lizzyalfs.