Posted on
Thu, Jul 14, 2011 : 10:13 a.m.
How many 'green jobs' does Michigan have? Reports disagree
By Nathan Bomey
How many "green jobs" does Michigan have?
It depends on what you consider green — and it depends on who's doing the counting.
The number of "clean economy" jobs in Michigan fell by 0.3 percent from 2003 to 2010, making Michigan the only state in the country to report job losses in that sector during that period, according to a Brookings Institution report released Wednesday.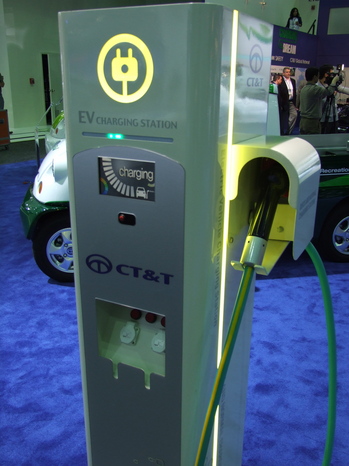 Nathan Bomey | AnnArbor.com
But Brookings analysts noted that the state of Michigan seems to be counting green jobs differently.
"Michigan was the only state with a major green jobs survey that produced a substantially higher number than the Brookings" study found, the report says.
According to the Brookings report, Michigan had about 76,941 clean economy jobs in 2010.
But a report by the Michigan Department of Energy, Labor & Economic Growth in 2009 — titled, "Michigan Green Jobs Report: Occupations & Employment in the New Green Economy" — found that Michigan had 109,067 "green jobs." That's 41.8 percent more jobs than Brookings found.
Why the difference?
To be sure, Brookings acknowledges that the goal of measuring all clean energy activity in the economy is "clearly an impossible task" and that some industries, such as "car sharing" companies, could be considered environmentally friendly but aren't included in the list.
Nonetheless, the report concludes "there is compelling evidence" that its assessment "provides a reasonably accurate estimation of the clean economy."
The Brookings report breaks down the clean economy jobs into agricultural and natural resources conservation, education and compliance, energy and resource efficiency, greenhouse gas reduction, environmental management, recycling and renewable energy.
The figures include several of Michigan's thriving green sectors, including battery technologies — a sector Michigan has supported with millions in tax credits — as well as electric vehicle technologies, solar energy and water technologies.
The discrepancy may be simply attributable to way "green jobs" or "clean economy" are defined. For example, Michigan's report classifies 25,780 jobs in the auto industry manufacturing sector as green jobs — even though, until recently, few electric vehicles or hybrids were manufactured in Michigan.
Where both reports agree is that it's important to foster the creation of a vibrant clean tech economy.
"Government must work to structure a vibrant domestic market, ensure the availability of finance, and keep the innovation pipeline charged," Brookings concluded. "Throughout, regions and clean economy industry clusters must move to the center of development efforts."
Contact AnnArbor.com's Nathan Bomey at (734) 623-2587 or nathanbomey@annarbor.com. You can also follow him on Twitter or subscribe to AnnArbor.com's newsletters.