Posted on
Fri, Feb 18, 2011 : 11:53 a.m.
Jeff Daniels: Film incentives proposal proves Snyder is 'a politician after all'
By Nathan Bomey
(This story has been updated to reflect Snyder's denial of Daniels' claims, as reported by the Detroit News.)
Chelsea native and actor Jeff Daniels decried Gov. Rick Snyder's proposal to eliminate Michigan's aggressive film industry tax incentive program and replace it with a much smaller pool of incentives.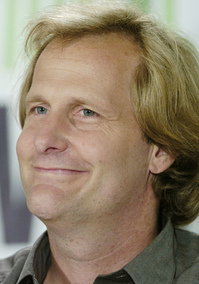 Daniels, a vocal proponent of Michigan's film tax incentives, told the Detroit Free Press that Snyder had privately promised him he didn't want to completely eliminate the incentives.
"It's really disheartening," Daniels said. "It's not what he told me privately, so to be honest, I guess he's a politician after all. Say one thing, do another."
Snyder, speaking to the Detroit News, denied Daniels' claims.
"I didn't make any commitments," Snyder said. "People have a right to say what they want to say, but that's not accurate at all."
Under Snyder's budget proposal, the state's film incentives would be eliminated and replaced with a capped pool of $25 million dedicated to the industry. Companies and film productions that have already received film credits would get to keep them.
Michigan's film incentives program, approved in spring 2008, provides a cash refund of up to 42 percent of the amount a filming company spends in the state. It's considered one of the most aggressive film tax incentives in the country.
The state spent about $100 million in the 2009-10 fiscal year on the incentive. As a result of the film productions — including locally filmed movies like Hilary Swank's "Conviction," for example — the state got an influx of $10.3 million in additional taxes, according to a Senate Fiscal Agency study released in September.
Film companies directly hired 355.5 full-time workers in 2009, activity that resulted in a total of 1,542.2 overall full-time jobs in Michigan, the agency estimated.
Although the film incentives result in a net loss in tax revenue, advocates argue the job creation and the film industry's attractiveness to young people made the incentives worthwhile.
In an interview Thursday, Michigan Economic Development Corp. CEO Michael Finney said the film credits aren't sustainable in their current form. He said a capped pool of incentives was more appropriate.
"It is an effort to manage it more reasonably than we have right now, where there's an open checkbook with no cap on it. Hopefully it will allow the industry to grow here in the state," Finney said.
Snyder told AnnArbor.com in an interview during his campaign that the incentives were "a dumb thing to do." But he said the incentives should be scaled back gradually and not eliminated immediately.
In January, he told Ann Arbor.com: "We have people that have made investments and built studios and done things like that. I want to give them an opportunity to succeed given the capital investments they've made. But I believe there should be opportunities to be more efficient than we are today on how we manage that program."
Snyder's proposal to scale back the incentives drew swift denouncement from a wide assortment of film industry players.
"Effectively what it does is take us out as a player in the film industry," Jeffrey Spilman, a partner in Ferndale-based S3 Entertainment Group, told the Detroit News. "It ceases the momentum immediately. It instantly puts people back in the unemployment line."
Contact AnnArbor.com's Nathan Bomey at (734) 623-2587 or nathanbomey@annarbor.com. You can also follow him on Twitter or subscribe to AnnArbor.com's newsletters.