Posted on
Thu, Feb 3, 2011 : 5:55 a.m.
JJR signs deal for entire floor in First Martin's 201 Depot building near downtown Ann Arbor
By Paula Gardner
An Ann Arbor planning and landscape architecture company with a national reputation recently signed a lease to move into a newer office building on Depot Street.
JJR will move its offices to the entire second floor of 201 Depot, which was built by First Martin Corp.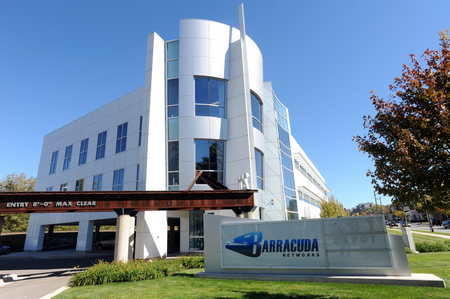 AnnArbor.com file
The deal fills the 24,000-square-foot office building, one of the few new construction projects in the city in recent years. Located between Wheeler Park and the Huron River east of North Main Street, the building also is home to Barracuda Networks.
It's also significant for JJR, which was founded in Ann Arbor and celebrates its 50th anniversary this year.
The building move, CFO Tom Mroz said, cements JJR's place in the city and its intent to grow its business from the headquarters here, even as more of that business comes from across the U.S.
JJR now has about 125 employees, down from 150 before the economic downturn. It's a wholly owned subsidiary of SmithGroup Architects, now based in Detroit but with a corporate presence in 11 U.S. markets and a staff of about 750.
JJR also has offices in Chicago, Washington, D.C., Madison, Wis., and Phoenix, and it maintains its corporate ties to SmithGroup to partner on projects in the architecture firm's various locations.
"A certain amount of the work we do is regional or local in nature, so you need to be there to do it," Mroz said.
Yet other aspects — including its growing campus planning department — can be done from the Ann Arbor offices.
About 63 employees will make the move to the new Ann Arbor office, including landscape architects, civil engineers, environmental science experts and internal staff, like IT and HR support.
JJR spent a year working with Jones Lang LaSalle brokers to find new space.
"We looked at everything, from freeway to freeway," Mroz said.
However, the best direction for the company kept pointing back to the near-downtown area where JJR has made its home for decades.
The JJR lease for its longtime home at 110 Miller ends at the end of this year, Mroz said.
That building — located between North Main and Ashley streets — was built in 1991 by SmithGroup's development arm, replacing a cluster of run-down houses on the edge of downtown but still in the Downtown Development Authority district.
In 2001, the building was sold to Ann Arbor Real Estate Group for $7.15 million. Cabrio Properties now manages the property.
JJR is leaving 29,000 square feet in the 110 Miller building, space scattered among three floors, Mroz said, including a fair amount of windowless storage space. The company now uses about 13,000 square feet of the building and subleases excess space to two tenants.
The new office space will be transformed into an example of what JJR's Workplace Studio can do for interior architecture clients.
"We have a big interiors practice," Mroz said. The new office will exemplify "the workplace of the future," he said, meaning more flexible work stations with less traditional personal space per employee and more team and collaborative areas that accommodate video conferencing and other newer workplace dynamics.
While the Ann Arbor office of JJR has lost headcount during the recession, "we've grown in other locations," Mroz said.
That's expected to continue as the firm sees growth in some of its core areas — it's now one of the top campus planners in the U.S., for example — and property development begins a rebound.
"It's been dead for the last two to three years," Mroz said.
While JJR expects to finalize its move by mid-December, the company also is considering its next steps.
Eventually, Mroz said, that could include adding to its national office presence.
"We're working more and more closely in project pursuits with our SmithGroup partners," he said. "They have infrastructure in place in a lot of places."
Paula Gardner is Business News Director of AnnArbor.com. Contact her at 734-623-2586 or by email. Sign up for the weekly Business Review newsletter, distributed every Thursday, here.