Posted on
Wed, Mar 6, 2013 : 9:35 a.m.
Larry Freed, CEO Podcast: Conversations on Economic Opportunity
By Paul Krutko, SPARK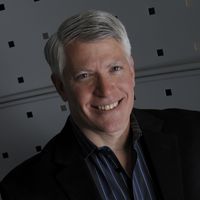 Ann Arbor SPARK CEO Podcasts: Conversations on Economic Opportunity capture the flavor of my one-on-one conversations with over one hundred key economic leaders in the region, including private sector CEOs, elected and appointed public sector leaders, and the executive leadership of key non-profit and academic institutions. The podcast series is designed to not only highlight that expertise, but also make it available to others who could benefit from the wisdom those business leaders can share.
Larry Freed is the president and CEO of ForeSee. Founded in 2001, ForeSee has experienced exceptional growth, and was recently honored as a 6-year recipient of Ann Arbor SPARK's FastTrack award.
In my conversation with Larry, he talks about measuring and improving the customer experience, why he practices what he preaches, and why he considers Ann Arbor the jewel of the state. He also talks about what attributes ForeSee looks for in prospective employees.