Posted on
Sat, Nov 7, 2009 : 1:05 a.m.
Law school's lease of former Ave Maria site keeps area vibrant
By Paula Gardner
Ann Arbor represented a perfect expansion opportunity for Cooley Law School, which didn't even have to look at more than one building to make it happen last summer.
Cooley signed a deal to lease the former Ave Maria School of Law in northeast Ann Arbor, moving into the building as the other school left for its new facilities in Florida.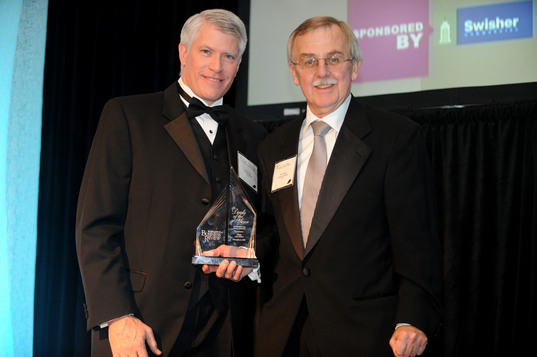 Angela Cesere
The deal - a lease with option to purchase - quashed a major pending office vacancy during a year when sizeable leases to new-to-the-market tenants was a rarity.
The lease to Cooley Law School keeps the building active and vibrant, bringing both students and employees into the city.
The deal also represents a significant growth opportunity for Cooley, which is based in Lansing, and also operates campuses in Auburn Hills and Grand Rapids.
The building, located at 3475 Plymouth Road, is near the northwest corner of Green Road - and just a short walk from the former Pfizer campus.
The drug giant's departure from the city dominated this northeast corridor for years, as the impact of losing about 2,000 employees hit local businesses especially hard.
The city got some renewed confidence when the University of Michigan bought that property this summer.
And with the Cooley deal, it got to avoid another sizable blow in the Plymouth Road corridor. Ann Arbor is a strong market for Cooley, which has always attracted students from the area, officials said. About 1,000 undergraduates in Washtenaw County apply to law school every year, according to Cooley data.
"Ann Arbor has always produced substantial amounts of law school applicants," Dean Don LeDuc said at the time of the lease. "And not all of them have been able to get into the U-M law school."
Cooley admits students three times per year, a schedule that permits maximum use of classroom space.
Staffing initially was made with existing faculty and administrative shifts, but new hires eventually will fill about half of the positions. The campus is led by Associate Dean Joan Vestrand.
The economy is driving increased interest in law school admissions, LeDuc said. And student reaction to the new campus was immediately positive.
"We have already received deposits from 84 students confirming their position in the incoming September class in Ann Arbor," Paul Zelenski, associate dean for enrollment and student services at Cooley, said in a statement as the news was announced in June. "The level of interest among these existing applicants demonstrates how desirable an Ann Arbor location is for a law school."
"Because a law school had already operated successfully at this location, we were confident that applicants would find it attractive," Zelenski said. "But we did not anticipate that we could nearly fill the first class without marketing the location at all."
Paula Gardner is Business Director at AnnArbor.com. She can be reached at paulagardner@annarbor.com or (734) 623-2586.
Commercial Real Estate Sector Nominees: Thomson Reuters: The top of the landmark 777 Building near I-94 now bears the Thomson Reuters name, following the company's leasing last fall of another full floor in the building. The global company's two local divisions are quietly growing fast enough to make it Washtenaw County's third-largest private employer. Its Healthcare business'; corporate headquarters is in the 10-story 777 Building, owned and managed by Transwestern.
Xoran Technologies: The mobile CAT scanner manufacturer had climbed into position as the state's sixth largest biotech firm when it moved into 45,000 square feet of long-vacant space on South State Street in Pittsfield Township. While the company was reluctant to leave its downtown Ann Arbor offices, officials conducted a wide-ranging search for both sizeable offices and adequate parking. The company's move doubled Xoran's footprint in Ann Arbor, giving it room to grow further.