Posted on
Thu, Dec 29, 2011 : 5:57 a.m.
Liquor license approved for Waters Road Target; Costco denied
By Lizzy Alfs
Target and Costco are looking to sell liquor at their locations in Pittsfield Township.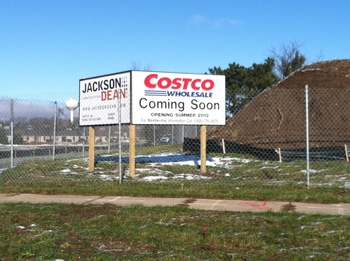 But because of liquor license restrictions, only the Target on Waters Road received approval from the township.
Target requested a Specially Designated Distributor Liquor License for its two Pittsfield Township locations: the one on Waters Road and the one on Carpenter Road.
Costco requested the same type of license for its under-construction store in the Airport Plaza industrial park near the corner of State and Ellsworth.
This type of liquor license is for grocery, drug or convenience stores to sell spirits in the original package for consumption off the licensed premises.
The Target at 3749 Carpenter Road was denied because it's located within 500 feet of a residential area, said Mandy Grewal, Township Supervisor.
And because Pittsfield Township only had one liquor license and Target applied for it before Costco did, Grewal said only Target will be able to sell liquor for the time being.
"Because Target applied first, we granted the liquor license to Target," she said. "We are looking to receive another application from Costco for the liquor license next year and we hope to be able to meet their request at that time."
Costco is building a 148,000-square-foot store with 720 parking spaces and a gasoline station. A sign at the construction site announces the store will officially open in summer 2012.
Lizzy Alfs is a business reporter for AnnArbor.com. Reach her at 734-623-2584 or email her at lizzyalfs@annarbor.com. Follow her on Twitter at http://twitter.com/lizzyalfs.