Posted on
Mon, Sep 3, 2012 : 5:59 a.m.
Wolverine football fans hope to ease parking problems around Michigan Stadium
By Ben Freed
The traffic and attempts to find game-day parking around Michigan Stadium can be more reminiscent of a stampede than an intricate dance. Long-time Ann Arbor resident and Michigan football fan Taylor Bond thinks his company can help choreograph a better system.
"You just click a button, create a reservation, print out your ticket, and you know you have a spot waiting for you," he said.
"People know they have a spot, and the owner of the lot gets all the info about people coming to the event. It makes the process easier for everyone."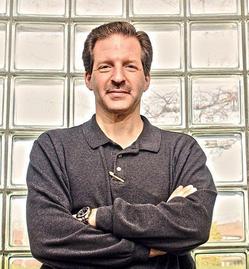 Courtesy Taylor Bond
Park N Party
was launched by Bond and co-owner
Jason Kapica
last year as a "premium" service, targeting those willing to pay extra for peace of mind and avoidance of the throngs looking for a spot within walking distance of the Big House.
Bond said the company has access to 2,500 parking spaces for each football game, 1,500 of which are located at the Ann Arbor Golf and Outing Club, a popular tailgate spot across the street from Michigan Stadium.
"But it's not just the big lots we want to work with," he said.
"We'd love to work with the smaller 8-9 spot lots. We want to help them fill up their lots so they never have to go out in the cold and wave a flag again."
Bond's goal is to become the centralized hub people come to for parking information on gamedays. Park N Party has upgraded its system so it can send text message alerts to reservation holders regarding traffic patters and parking availability.
"A lot of what we found from doing this last year is that there is just a huge need people have to talk to someone about parking for the game," he said.
"People come from literally all over the world to these games, and they just want someone to assure them they'll have a place to park."
With the Stadium Boulevard bridge still out of commission, Bond believes his parking system will be even more valuable in helping was traffic around the stadium.
"What we learned is that people who make reservations don't come as early to the games, and they're not worried about finding a spot, so they don't drive as crazy," he said.
"So it spreads out the traffic more over the course of the day and you'll have less clumping together and less insanity in the long run."
This also was the first year Park N Party worked with Republic Parking downtown at the Art Fairs.
"It was a very positive experience," Republic Parking manager Art Low said.
"Overall about 1 percent of our user base used the program, and we think that will expand if we work with them again next year, and we plan to."
After he makes sure that all of his customers are happy, Bond joins them inside the Big House.
"I've been going to games for 30-plus years. I have my season tickets and I'm at every game," he said.
Ben Freed covers business for AnnArbor.com. Reach him at 734-623-2528 or email him at benfreed@annarbor.com. Follow him on twitter @BFreedinA2