Posted on
Fri, Jun 14, 2013 : 5:59 a.m.
Long-vacant NSK Corp. factory in Pittsfield Township to be redeveloped after sale
By Lizzy Alfs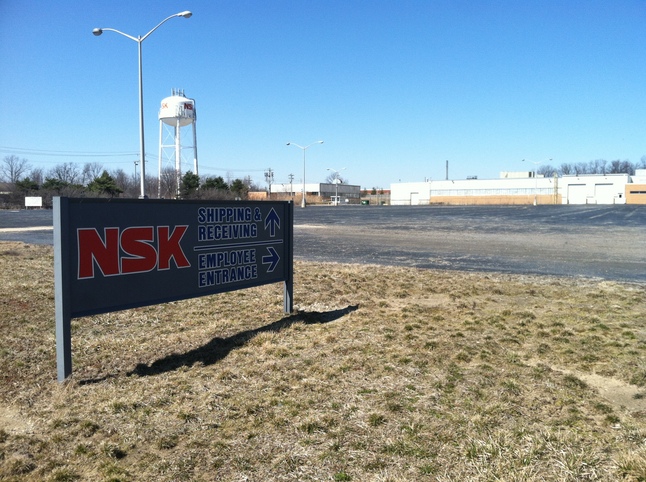 Lizzy Alfs | AnnArbor.com
Redevelopment plans are in the works for a long-vacant, 263,000-square-foot manufacturing building on South State Street in Pittsfield Township after being sold in March.
Industrial Realty Group LLC, a privately-owned real estate development and investment firm, purchased NSK Corp.'s former ball bearing factory at 5400 S. State. St., for $2.2 million, township records show.
In conjunction with the sale, the owner of five automotive-related companies, including Ann Arbor-based Extang, signed a lease for 163,000 square feet and is planning to jointly redevelop the property with its new owner.
"I think it's good that I can take an old, large building and rehab it and make it a great property. It's nice to reinvest in the community where I live," said William Reminder, CEO of THI, a holding company for truck accessories manufacturers Extang, TruXedo, UnderCover, Advantage and BedRug.
The factory at 5400 S. State St., was built in 1959, and NSK Corp. took over the property through its acquisition of Hoover Ball and Bearing in 1997. The factory produced automotive size bearings, such as fan clutch bearings, for automakers, industrial manufacturers and the automotive aftermarket.
In 2005, NSK announced it would begin a phased closure of the ball bearing factory, completely vacating the building by August 2007.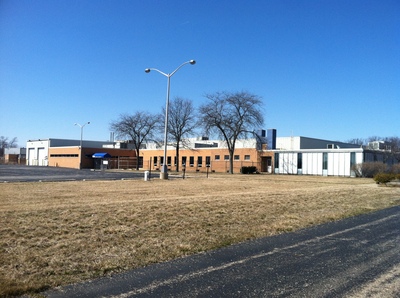 Lizzy Alfs | AnnArbor.com
The 34-acre Pittsfield Township property has a 2013 assessed value of $1,997,400. The building was listed for sale with Greg Hudas of Signature Associates and Signature's Jay Chavey represented the new tenant.
Reminder — who has been acquiring truck accessory manufacturing companies during the last five years — plans to move his THI corporate entity, Extang, and Advantage Truck Accessories brands to the South State Street building. Extang's current offices are located at 1901 E. Ellsworth, where the company manufactures pick up truck bed covers. Reminder recently relocated Advantage to Ann Arbor from Indiana, moving 65 employees with the company.
"(5400 S. State) is not a highly functioning building for most businesses," Reminder said. "But that building has tremendous bones — it just needs a little TLC."
The move will bring the two manufacturing companies under one roof, where about 300 employees will work. Reminder said he's expecting the companies will continue to hire.
"We're a manufacturer here that has been really successful," he said. "Even during the recession, we were skyrocketing."
Extang, a national leader in the sale of truck bed covers, introduced its first hard tonneau (truck bed cover) in 2007, and a second design in early 2009. The company reported strong sales activity despite the economic downturn. Reminder said space is limited at Extang's current offices and there is insufficient parking for the number of employees.
"We're packed-in here," he said.
Renovations are underway at the former NSK Corp. building, which will include bringing it up to code, modernizing and cleaning, and improving the landscaping. Reminder said he hopes to move the companies in this fall.
"We'll really make that property look beautiful on that road," he said.
The remaining 100,000 square feet in the building will be listed for lease, and Reminder will manage the property, he said.
Lizzy Alfs is a business reporter for AnnArbor.com. Reach her at 734-623-2584 or email her at lizzyalfs@annarbor.com. Follow her on Twitter at http://twitter.com/lizzyalfs.