Posted on
Tue, Nov 13, 2012 : 10:17 a.m.
Looking for an apartment? This website could help
By Lizzy Alfs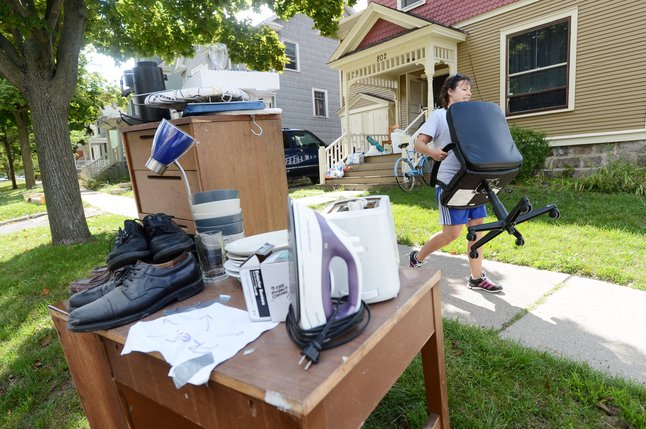 Melanie Maxwell | AnnArbor.com
Three Univeristy of Michigan students, fed up with apartment hunting in Ann Arbor, launched a website last week to help simplify the search process for their peers.
Jason Okrasinski, Tim Jones and Evan Dancer launched A2cribs.com, which aggregates available properties surrounding the downtown Ann Arbor area, the Michigan Daily reports.
The website uses Google Maps to help users search more than 4,000 housing listings. Searches can be narrowed by rent prices, total units, lease term and type.
"We've all been at that point where we need to find off-campus housing," the website says.
"Those (rentals) that are not already leased can only be found by searching across forty plus realtor sites…our initial goal was to, if nothing else, create a cool site that makes the Ann Arbor housing search a little less painful."
The site will be updated frequently to take leased properties down and post subleases. Local realtors are also able to manage their properties on A2Cribs for free.
Read the full Michigan Daily report, or play around on the A2Cribs website.
Lizzy Alfs is a business reporter for AnnArbor.com. Reach her at 734-623-2584 or email her at lizzyalfs@annarbor.com. Follow her on Twitter at http://twitter.com/lizzyalfs.