Posted on
Thu, Dec 6, 2012 : 11:58 a.m.
Macy's to open 48-hours straight for last-minute holiday shoppers
By Lizzy Alfs
Interested in getting your holiday shopping done at 3 a.m.? Not a problem — at Macy's department stores, at least.
The Ohio-based chain, for the first time ever, plans to open most of its 800 stores for 48-hours straight the weekend before Christmas Day.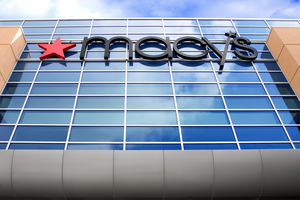 Photo from Macy's
"For the first time ever, Macy's will keep most stores open around the clock for the last weekend of holiday shopping," said Peter Sachse, Macy's chief stores officer, in a statement.
The announcement is an extension of 2011's holiday hours, when 14 Macy's stores were open for 24-hours.
This year's marathon shopping weekend, which coincides with Macy's "One Day Sale," will begin at 7 a.m. on Dec. 21 and end at 7 a.m. on Dec. 23. Although the sale will end at 7 a.m., Macy's stores will stay open until 12 a.m. on Dec. 23.
"We hope to make it easy for our customers across the country to finish their shopping at any time of day or night and with the benefit of the great deals and value they count on from our One Day Sale events," Sachse said.
As of Sept. 12, Macy's operated more than 850 stores under the names of Macy's and Bloomingdales. There is a Washtenaw County location at Ann Arbor's Briarwood Mall.
Lizzy Alfs is a business reporter for AnnArbor.com. Reach her at 734-623-2584 or email her at lizzyalfs@annarbor.com. Follow her on Twitter at http://twitter.com/lizzyalfs.