Posted on
Sun, Nov 25, 2012 : 5:57 a.m.
Main Street Area businesses check out each other's holiday inventory
By Lizzy Alfs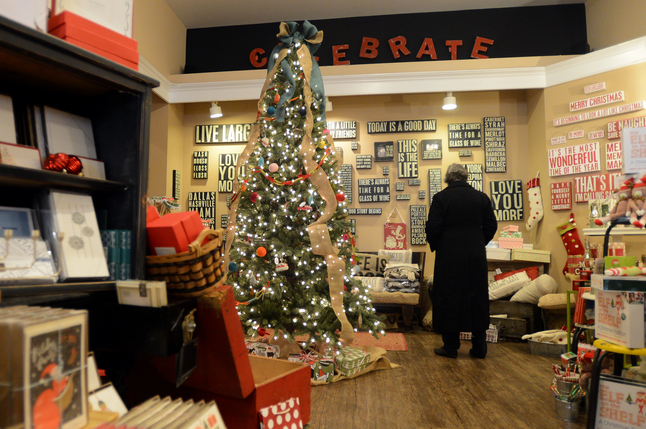 Melanie Maxwell | AnnArbor.com
At a time when many holiday shoppers flock to malls and big-box stores or choose to order gifts online, small retailers have to work together to drive traffic and increase sales — and in downtown Ann Arbor, it's no different.
"We need to differentiate ourselves from your shopping experience at the mall or anyplace else," said Maura Thomson, executive director of Ann Arbor's Main Street Area Association.
"At the same time, we hate to say the 'mall' word, but in a way, we have to operate like it in our consistency," she continued. "We need to be open, we need to know who's around us."
To help strengthen the retailers' sense of community, members of the association recently gathered to tour each other's stores. That way, they'll be able to guide holiday shoppers in search of specific items to neighboring businesses.
"There's a big crossover downtown," said Katherine Lesse of Abracadabra Jewelry and Gem Gallery, at 205 E. Liberty St. "If someone comes in (Abracadabra) and is planning a wedding, I know they can get customized wedding gifts at Rock Paper Scissors…it's good for us to know each other."
Here are some of the highlights from the tour and what shoppers can expect from these downtown Ann Arbor businesses this holiday season:
This gift store at 333 S. Main St. is all about finding elegant and unique products at all price points.
"We try to find things that are unique…if someone else is selling it, we stop," said store owner Maureen Hawley. "We also carry a lot of Oprah's favorite (things)."
Some of the top holiday sellers, Hawley said, include spa items, Diptyque candles, ornaments and jewelry. The store also stocks a wide variety of home goods, including glasses, dishes, tablecloths and coffee table books.
The store offers complimentary gift packaging.
This custom T-shirt shop at 329 S. Main St. is the perfect one-stop shop for those University of Michigan lovers in your life, general manager Megan Kearney said.
It offers a large selection of U-M apparel and accessories, but it also carries vintage-looking shirts from Ann Arbor establishments like Angelo's, Rick's American Cafe and Scorekeepers. Some cool gift ideas include tailgate gear, shot glasses, water bottles and mugs.
Kearney said the store has ramped up its custom order technology to prepare for the holiday season.
"As long as it's not copyrighted or trademarked, we can print it," she said.
Shoppers looking for outdoor recreation apparel and gear can head to Moosejaw, located at 327 S. Main St.
"We carry a lot of the really big products people love - The North Face, Patagonia," said store manager Dustin Sanford.
The store also carries sunglasses, water bottles, Luna and Cliff bars, socks, knives, backpacking gear and its own American-made Moosejaw line, among other things.
"Anything for your outdoor needs, we have," Sanford said.
Carol Roeda's studios in Grand Rapids and downtown Ann Arbor, located at 319 S. Main St., specialize in hand-painted metal art.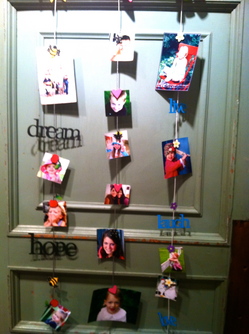 It also carries home decor and small gift items, including picture frames, magnets, dinnerware, wall decor and customizable lazy susans — which manager Linda Sandford called "the item" this year.
"We love finding things made in the U.S.," Sandford added.
Another popular gift item, she said, are the photo cables, which are used to hang a string of photographs.
Cyndi Clark opened her luxury cosmetics boutique at 306 S. Main St. one year ago.
Her goal, she said: "Bring in brands that were hard to find…brands from all over the world."
Lily Grace carries a wide selection of makeup and skincare products, nail polish, bags, candles, perfume and glasses frames. It also has men's items, including shaving cream and travel kits.
"Candles are big during the fourth quarter for me," Clark said. "It's a great hostess gift."
The boutique has special occasion makeovers and makeup application classes, and it offers gift-wrapping for free.
In its 13th year in business, WSG Gallery at 306 S. Main St. is owned by 16 artists.
The gallery changes its collection every six weeks, and also hosts visiting artists. The gallery has paintings, sculptures, photographs, glassware, earrings and other gift items.
For the holiday season, artist Lynda Cole said they plan to roll out a holiday show on Nov. 30 that will have smaller and less expensive items that will be more "gift oriented" toward the front of the gallery with its larger items in the back.
"We also have gift certificates," Cole said. "It's a good way to give the gift of art if you don't know a person's tastes."
"We are, indeed, everything cherries," Nanci Jenkins said of Cherry Republic, located at 223 S. Main St.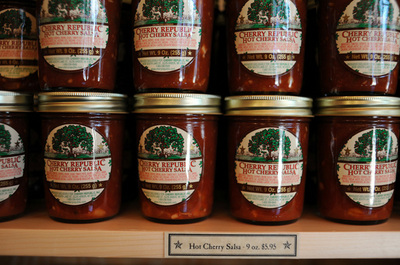 Melanie Maxwell | AnnArbor.com
The store, known for its free tastings, has various gift boxes and "great hostess gifts," Jenkins said. From cherry barbecue sauce to chocolate-covered cherries, the Glen Arbor-based store carries a wide range of cherry-themed items. It also has a few puppets and some children's clothing.
The company has a large mail order business and ships to countries all over the world. But, Jenkins noted, ordering in the store is cheaper than ordering online.
The Ann Arbor store hopes to begin carrying wine and offering wine tastings in December.
Four Directions, located 211 S. Main St., started as a rock and Native American store in Plymouth.
But as owners Karen and Alan Freedman explained, "People loved it, but you can't live on it in southeast Michigan."
Melanie Maxwell | AnnArbor.com
The store has since expanded its offerings and carries a huge selection of jewelry, home goods, rocks, minerals and fossils. The selection rotates, and the Freedmans hand-pick 80 percent of the store's inventory. Prices range from $1 to $5,000, Karen Freedman said.
Each purchase comes with an informational card to let people know where the product came from and what it is — something Karen Freedman said is very important.
"Even if you don't buy anything, you walk out of this store with a little bit of knowledge," she said.
New to downtown Ann Arbor, Rock Paper Scissors at 216 S. Main St. is focused on helping people celebrate any occasion, said store owner Lisa Roberts.
"It's very random and all over the place…I have a passion for design and stationery," Roberts said. "We try to find the most unique cards that we can."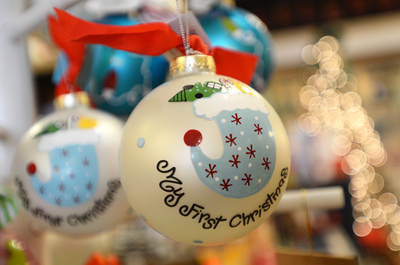 Melanie Maxwell | AnnArbor.com
Roberts creates customized stationery and other gifts — and she found a niche in creating sorority and fraternity items this year. State of Michigan-themed items and University of Michigan items have also been big sellers, she said.
The store carries wine and cheese gifts, same-day personalized holiday ornaments, glassware, wall decor and many other items.
Abracadabra Jewelry & Gem Gallery
Abracadabra first opened in downtown Ann Arbor in 1974 in the building currently occupied by Herb David Guitar Studio. The jewelry store, now located at 205 E. Liberty St., makes most of its jewelry in the store. It carries silver, platinum, gold, steel and wood inlay pieces, among others.
"We use all recycled eco metal purchased in Ann Arbor," Lesse said.
"We have price points from under $25 up to $10,000."
The store also does watch repairs and appraisals.
The 30-year-old store at 123 E. Liberty St. carries running shoes and apparel, and also hosts races, running events and classes.
"We really specialize in finding what's best for you," said employee Trevor Step. The store also carries physical rehabilitation items such as braces.
Check out Running Fit's Web site to stay up-to-date on group runs and local races.
This downtown Ann Arbor coffee shop, located at 123 W. Washington St., isn't just about coffee.
Sweetwaters has a large selection of teas, bags of coffee, mugs and its own bottled Ginger Lemon Tea. Gift cards are also a popular item during the holiday season, said general manager Laurie Vaquera.
The shop also hosts tea and coffee tastings, where the drinks are paired with small bites.
Melanie Maxwell | AnnArbor.com
Lizzy Alfs is a business reporter for AnnArbor.com. Reach her at 734-623-2584 or email her at lizzyalfs@annarbor.com. Follow her on Twitter at http://twitter.com/lizzyalfs.