Posted on
Sun, Dec 30, 2012 : 5:58 a.m.
Manpower temporary employment agency celebrates 50 years in Washtenaw County
By Julie Edgar
It was 1962. Carolyn and Roger Gatward had plowed their savings into a new business, renting an office on Fourth Street to open a branch of Manpower, Inc. The economy was lousy and the companies they approached were clueless about the concept of temporary employment.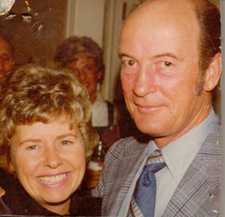 Courtesy photo
It was a hard sell.
"It took us ages to convince people to use temporary help. They thought we were an employment agency,'' says Carolyn Gatward, 84, a lifelong Ann Arbor resident.
Then the Burroughs Corporation came calling. The business machine giant did understand temporary employment and needed 92 workers right away to fulfill a 9-month government contract to solder computer casings. The Gatwards and their only employee got busy.
"We were able to get 66 people with the weekend notice, which was pretty good. We worked day and night filling that order. Gradually, it caught on and people started using us,'' says Gatward. Roger Gatward died in 1984. The couple's three children, now in their 50s and 60s, live in and around Ann Arbor.
Burroughs was swallowed up in the 1980s, but Manpower, Inc. of Southeastern Michigan stayed the course, and this year celebrated its 50th anniversary as Washtenaw's first and largest temp agency.
In the past five decades, the agency outgrew two offices and is about to outgrow its third, in the Parkland Plaza on Jackson Road. Between 50 and 60 people work at the agency, many of whom have been with Gatward for 20-plus years.
In 1975, the Gatwards opened an office in Monroe when Detroit Edison needed 440 workers for the Fermi nuclear power plant. There are five employees there today.
Gatward, who is retired but checks in with her staff daily, says the agency places some 4,000 people in jobs each year, and many of them get hired permanently. She declined to provide revenue numbers, saying only that the company she started has done "extremely well.''
Manpower's early successes depended on a few big contracts. Today, the agency has a stable of 200-plus clients, many of which have used the agency's services for years. Two factors have kept Manpower growing: adapting to the local economy and understanding clients' needs.
In the mid-1970s, the Gatwards invested $50,000 in a computer and mainframe (that barely fit in the office) and began training people in word processing. The agency jumped into health care employment early on, and today counts its health care division as its largest, providing temporary medical personnel to the University of Michigan Health System and other health care facilities in Washtenaw.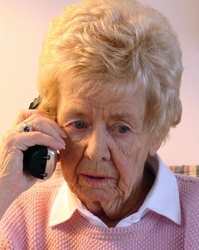 Courtesy photo
Other divisions within the company include clerical/administrative, skilled trades, professional/technical.
On its end, Manpower does all necessary background checks and drug tests, provides training in some cases, and covers employee salaries, taxes, and (if necessary) liability insurance.
The agency takes a hands-on approach, learning as much as it can about its clients before placing employees, says agency President Susan Carlson, who is also a minority partner in the business. When Pfizer signed on with the agency, the agency learned what it could about the process of developing pharmaceuticals.
"We went in like we were new employees, we went through training. We needed to learn different ways people could connect," says Carlson. "We'll also go with an employee for an interview so we can learn what a company is looking for.''
The agency's clients "know us and trust us. We've become an extension of their human resources," she says.
The Chelsea Milling Company, which produces Jiffy Mixes, hires 30-40 temporary workers from Manpower during the Christmas season to work in its mixing and packaging departments. The relationship goes back at least 20 years, says Tim Kelly, the company's director of human resources.
Because Manpower understands what the company needs, it sends the right people for the jobs at hand, he says.
"We want to make sure we have people working here who understand the culture," says Kelly. "Manpower has been family owned for years and so have we. They have to look no further than their culture to understand what works in ours.''
Julie Edgar is a freelance reporter for AnnArbor.com.