Posted on
Thu, Jan 17, 2013 : 5:03 a.m.
Market research workshop, and more
By AnnArbor.com Staff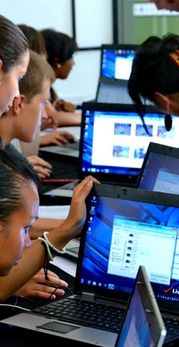 Datebook is your source for information about important business events going on in the greater Ann Arbor area.
FEATURED EVENT:
• Friday: Market Research Workshop. 1-4 p.m. Washtenaw Community College - Bailey Library, 4800 East Huron River Drive, Ann Arbor. Those who attend will learn to use print and electronic library resources to do market research for their businesses, including potential customers and competitors, as well as business-to-business marketing. Free. More info: 734-973-3379 or http://www4.wccnet.edu/resources/library/.
Other upcoming events:
• Monday: Business Law & Order - Intellectual Property II: Keys to Technology Licensing. 5-7 p.m. SPARK Central, 330 E. Liberty, Ann Arbor. Free. More info: http://www.annarborusa.org/events/details?e=11685.
• Wednesday: Board Member Training: How To Get Your Board To Raise Money. 4-6 p.m. NEW Center, 1100 North Main St., Suite 100, Ann Arbor. $50. Register at new.org. More info: JGates@new.org.
• Wednesday: The Reluctant Networker: Tools for Tracking your Connections. 8-10 a.m. Sandler Training Center, 501 Avis Drive, Ann Arbor. $40 or $30 for early bird registration. More info and registration: http://trn-track-0113.eventbrite.com/#.
• Jan. 29: Community Capital Forum with Economist Michael Shuman. 9 a.m.-3 p.m. Cleary University - Ann Arbor campus, 3601 Plymouth Road, Ann Arbor. The morning session is free and open to the public. The afternoon session costs $25, and registration is required. More info and registration: http://washtenawcommunitycapitalforum.eventbrite.com/#.
• Send unique, one-time business events to business@annarbor.com. Sign up for the weekly Business Review email newsletter here.