Posted on
Tue, Dec 11, 2012 : 5:58 a.m.
Menards on Jackson Road: Scio Township officials recommend conditional use approval
By Lizzy Alfs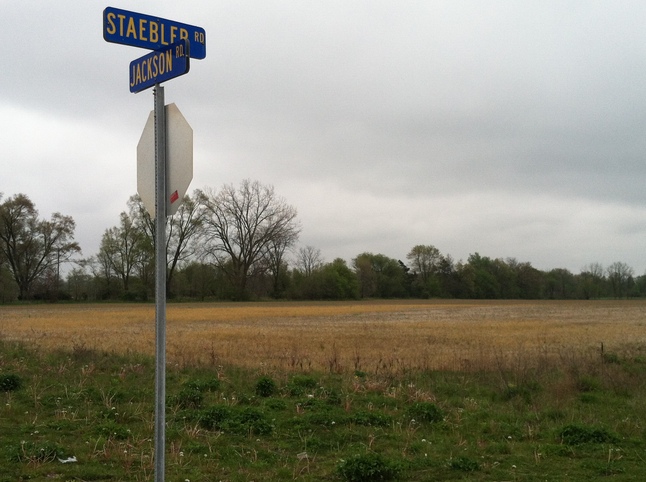 Lizzy Alfs | AnnArbor.com
Scio Township Planning Commission
voted 6-1 Monday night to recommend approval of a conditional use permit request for home improvement chain
Menards
.
The conditional use is part of a multi-step process before the Wisconsin-based chain can build a 162,000-square-foot store on a vacant property on the corner of Jackson and Staebler Roads.
Menards was already granted a property rezoning from the township and still needs site plan approval before it can begin construction. If approved, Menards is hoping for a late 2013 or early 2014 opening.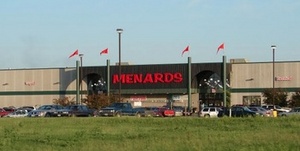 Source: Facebook
"I would really spend time coming up with a good, complete (site) plan; a package you feel is really your best effort," planning commissioner Jack Knowles told Menards representative Tom O'Neil Monday night.
The home improvement chain, which operates 270 stores in 14 states, is under contact to purchase 62-acres of the 165-acre site off Jackson Road known as the former Farmer Grant land.
The store would occupy about 1/3 of that property and then sell several outlots for additional development. O'Neil said Menards typically solicits proposals from retailers, restaurants and financial institutions for its outlot properties.
"We look at who is not in the area, and then reach out to them to see if they're interested."
Plans for the Scio Township store include two access ways off Jackson Road and one off Staebler. O'Neil said Menards is in discussions with the Washtenaw County Road Commission for a signal light at the westernmost access way on Jackson. Plans call for 463 parking spaces.
Planning commissioner Celeste Novak was the dissenting vote Monday night, and she was concerned about whether a Menards store would fit with the surrounding neighborhood. She also didn't agree that a 14-foot wall should be erected around Menards' lumberyard and was worried about pedestrian connectivity.
"The conditional use has to be harmonious with the area," she said. "I'm finding it very hard to see the lumberyard and the back of your building as harmonious with the neighborhood."
Across Staebler from the proposed Menards is a residential development.
"There isn't much connectivity," Novak continued. "I would propose not having a wall there and having a walkway for people to walk through."
O'Neil said Menards will be addressing some of these concerns when it goes through the site plan approval process. Plans are still preliminary, but he expects to submit a formal site plan in the next two weeks.
O'Neil told planning commissioners that Menards distinguishes itself from competitors via its expansive lumberyard. There is a Lowe's store about 1 mile east of the proposed Menards site.
"It is an expansion of the traditional lumberyard that's one of the ways we've deemed to distinguish ourselves from a Lowe's or Home Depot," he said.
The conditional use request will now go before Scio Township's Board of Trustees for approval.
Lizzy Alfs is a business reporter for AnnArbor.com. Reach her at 734-623-2584 or email her at lizzyalfs@annarbor.com. Follow her on Twitter at http://twitter.com/lizzyalfs.