Posted on
Tue, Nov 27, 2012 : 5:59 a.m.
Menards: Scio Township planners consider request for Jackson Road store
By Lizzy Alfs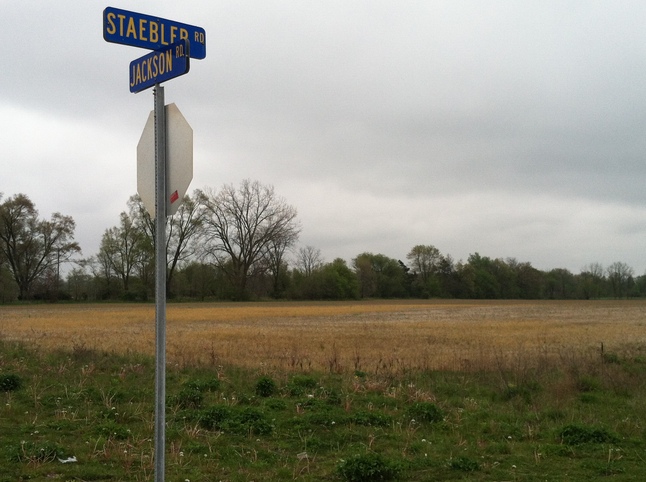 Lizzy Alfs | AnnArbor.com
Scio Township Planning Commission
considered a conditional use request Monday night for a
Menards
home improvement store
proposed
for the southeast corner of Jackson and Staebler roads.
The Wisconsin-based retailer wants to build a 162,000-square-foot store on a portion of the 165-acre site known as the former Farmer Grant land.
Menards is under contract to purchase 62 acres of the property from Mel Vanderbrug and Don Colone.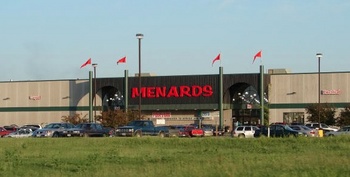 Source: Facebook
"We have been working for some time with the property owner," Menards representative Tom O'Neil told the planning commissioners. "We've been through the rezoning process and we're, at this point, requesting conditional use and approval."
In June, Menards received unanimous approval from the Scio Township Board of Trustees to rezone the property — which was conditionally zoned in 2009 when it was targeted for development as part of a $100 million mixed-use project that was never built. The land is now zoned straight commercial.
Because Menards is a large-scale retail establishment, the company also needs a conditional use permit to build the store.
No comments were made during the public hearing portion of the planning commission meeting Monday night. The commissioners were generally supportive of the project, although they had some minor concerns.
"This is a good use," said commissioner Allison Arscott.
Township planner Doug Lewan added: "Generally speaking, a large-scale retail establishment in this particular location, as long as they can address some of the concerns (the staff report) raised, we have no real issue with Menards in this location. We think this is actually a good location."
The Menards store would only use about 1/3 of the site, which would leave room for additional development. O'Neil said Menards typically solicits proposals from retailers, restaurants and financial institutions on its outlot properties around the state.
"We look at who is not in the area, and then reach out to them to see if they're interested," he said.
He said plans for the Scio Township store include two access ways off Jackson Road and one off Staebler. He said Menards is in discussions with the Washtenaw County Road Commission for a signal light at the westernmost access way on Jackson. Plans call for 463 parking spaces.
Lewan said before a conditional use permit is granted, he would like more information on how the outlots will be developed. He said if no ancillary development occurs, the site might not adhere to the township's master plan.
"No more than 50 percent of parking can be contained in front of the building," he said. "If outlots were never built and this was open space…it would not meet our requirement."
He also noted that the applicant will need to request to be incorporated into Scio Township's sewer service district.
Arscott asked if Menards could incorporate any trails or small park-type areas into its plans, and also said she's concerned about the impact on Honey Creek, which is located south of the 62-acre parcel.
"I would be especially interested in seeing some kind of possible condition here that the best stormwater practices be used along the south side of the development to protect the creek," she said.
Scio Township Planning Commission is expected to vote on its recommendation for the the conditional use request at its Dec. 10 meeting. The request then requires approval from the Scio Township Board of Trustees.
O'Neil said Menards intends to submit site plans to the township once the company receives its conditional use permit. If approved, Menards is aiming for a late 2013 or early 2014 opening.
Menards has 270 locations in 14 states, including 22 stores in Michigan. The company is in various stages of planning and development for several Michigan stores.
The company tried — unsuccessfully — to enter the local market for years, including when Pittsfield Township voted to deny Menards' rezoning request to build on Carpenter Road in 2010.
Lizzy Alfs is a business reporter for AnnArbor.com. Reach her at 734-623-2584 or email her at lizzyalfs@annarbor.com. Follow her on Twitter at http://twitter.com/lizzyalfs.