Posted on
Mon, Dec 12, 2011 : 5:59 a.m.
'Made in Michigan': MI General Store opens in Ypsilanti
By Laura Blodgett
The MI General Store, located at 44 E. Cross St. in Ypsilanti's Depot Town and owned by the same people who own Cafe Ollie next door, plans to open today after receiving a license to sell beer and wine for off-site consumption.
In addition, Cafe Ollie received a license to start serving beer and wine as of Dec. 9.
"We wasted no time when the liquor license came through," said Mark Teachout, who owns the store with his wife Danielle Schwerin. "We had orders just waiting to be called in."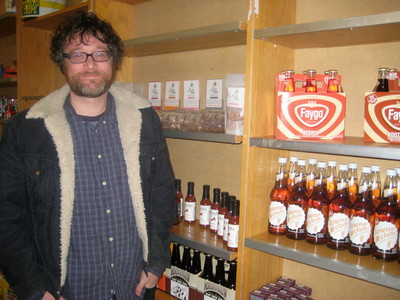 Laura Blodgett | For AnnArbor.com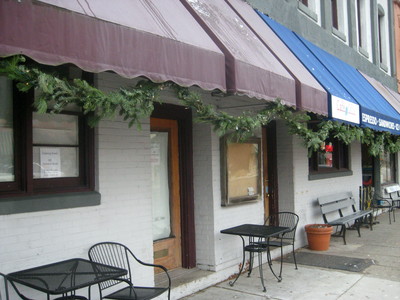 Laura Blodgett | AnnArbor.com
Teachout and Schwerin have already received much of the Michigan products that will be sold at the store, and more is coming.
"Although it is not 100 percent of what the store will carry in the future, we have a very large representation to be able to have our soft opening," said Teachout.
A gourmet specialty shop featuring Michigan products, the store will primarily sell wine and beer with a small selection of chocolate, sweets, snacks and cheese.
Teachout is being very strict regarding what products qualify as "made in Michigan." With the exception of coffee, which is not grown in Michigan, all products have to be grown, manufactured and packaged in state.
"Many things known as being from Michigan are not — like automobiles," said Teachout. "I'm from Flint. I know what happened to General Motors. Vernors is owned by Pepsi. A lot of these things were originally from Michigan but aren't anymore."
On the flip side, Teachout said the store plans to sell many Michigan products that fly under the radar.
"There's not a whole lot of companies here that produce old style hard candies, but I'm excited about Oh My Lolli! out of Brighton. Perkins Pickles are great. The Great Lakes Potato Chip Co. in Traverse City — their product is probably the best I've ever tasted and it is completely grown and packaged here," he said.
He added: "People were wondering if we could fill a whole store. There are so many things being produced here that I could probably fill up a Walmart."
Teachout anticipates that the MI General Store's gift baskets and special orders will sell well, as well as its large selection of Michigan craft beer and wine.
The Michigan theme will even extend to non-food items like local artists who will display and sell their art on the walls and books and music from in-state authors and musicians, which are already for sale in Cafe Ollie.
The store plans to host a grand opening in January.
Laura Blodgett is a freelance reporter for AnnArbor.com.