Posted on
Mon, Jan 7, 2013 : 5:57 a.m.
MEDC launches new Michigan Advanced Technician Training Program to train next generation of manufacturers
By Ben Freed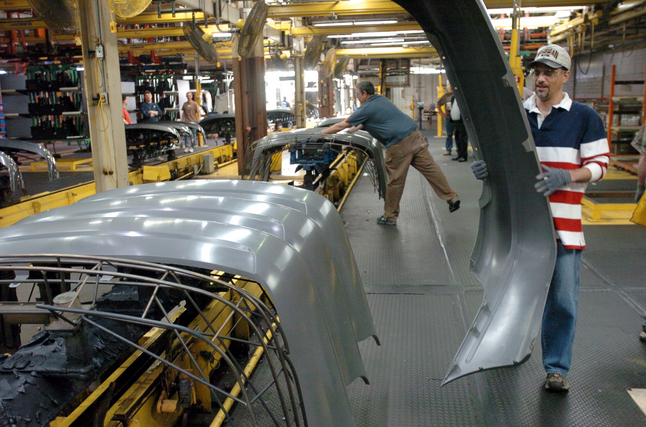 Robert Chase | Ann Arbor News
The
Michigan Economic Development Corporation
has been focused on closing the "skills gap" between available jobs and those seeking them. Now, they've helped create a new program that will attempt to eliminate the gap before it comes into being.
MEDC vice president Amy Cell said that manufacturing jobs have been stigmatized as dirty or unreliable since the economic downturn. The new Michigan Advanced Technician Training Program aims to combat those stereotypes by offering a work-study program that harnesses companies' need for new manufacturing talent to fund interested students' education.
"It's based on a German model of dual education and employer commitment," Cell explained.
"… A student applies for the program and then they interview with a potential employer. Once they're accepted and 'hired' they begin a three-year program where they will be paid to both go to school and work."
The students alternate six-week periods in which they work at the manufacturing centers and go to school at either Henry Ford Community College or Oakland Community College. During their work periods they are paid hourly starting at $18,000 per year and increasing each year.
The company pays for the students' education costs and they are also provided with a stipend during the weeks they're in school.
The pilot program will begin taking applicants through its website on Monday, Jan. 7 and is open to any high school senior in the state. The MEDC hopes to expand the curriculum to community colleges across the state as more employers sign on to participate.
The program currently has room for 30 students at six Southeast Michigan companies. Students who complete the program have a two year "buyback" period working for the company after they graduate from the program with an associate degree.
Ben Freed covers business for AnnArbor.com. You can sign up here to receive Business Review updates every week. Reach out to Ben at 734-623-2528 or email him at benfreed@annarbor.com. Follow him on twitter @BFreedinA2