Posted on
Mon, May 20, 2013 : 4:30 p.m.
Michigan startups attract $242 million in venture capital funding in 2012
By Ben Freed
Contrary to the popular entrepreneurial storyline of meteoric rises and quick massive growth, the Michigan venture capital industry continued to grow at a reasonable and steady pace in 2012.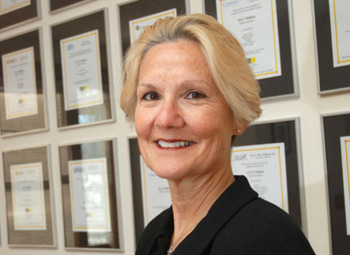 File photo | AnnArbor.com
According to the
Michigan Venture Capital Association
's annual report released Monday, 33 Michigan companies closed 47 investment deals worth $242 million in 2012. The deals represent a 27 percent increase from 2011 and the most money invested in the state since 2008.
In a year when belt-tightening was the name of the game across most of the VC world, national investment was down by approximately 10 percent, Michigan's growth was enough to catapult the state up 10 spots to number 15 in the country for venture capital investment.
While Michigan-based funds often do the most investing in Michigan companies, they are involved in 82 percent of the deals struck with companies in the state, the 72 percent of the money invested comes from funds headquartered elsewhere.
Nearly 100 VC firms not based in Michigan have portfolio companies in the state, and eight have opened offices in order to be closer to the investment opportunities Michigan offers, especially in the life sciences and information technology fields.
According to the MVCA report, offices of out-of-state funds were the primary drive behind statewide growth in venture capital under management from $700 million to $3.7 billion in 2012.
MVCA executive director Carrie Jones said leveraging local venture investments to secure this outside capital is key to growing the local startup ecosystem. Part of the investment equation for Michigan-based firms, with average funds of $43 million, is how to reach larger funds that can help complete major rounds.
The Michigan Growth Capital Symposium, which gets underway tomorrow in Ypsilanti, is another opportunity for Michigan funds and companies to establish leverageable connections.
"Because it is such an esteemed conference and people come in from all over to attend, there is more potential to bring their investments into Michigan," Jones said.
"The ecosystem here is so strong and events like this allow us to continue to grow and showcase our entrepreneurs and investment opportunities."
Jim Adox, who operates an office in Ann Arbor for Wisconsin-based Venture Investors, said three partners from his company's headquarters will be attending the conference and many VC deals involve the type of networking the symposium will offer.
"Talking with other venture capital firms at the conference who have companies that maybe aren't presenting but will be raising money in the near future, that's where we can find a lot of great deals," he said.
"We're voting with our feet that there's good stuff here and that this is a place to be."
The most active sector for investment in Michigan in 2012 was healthcare and life sciences, closely followed by advanced materials and manufacturing. Eight of the 13 companies that received venture capital for the first time are information technology companies, the state's third largest sector.
Venture backed companies are spread throughout the state, but the largest concentration is in Southeast Michigan. The Ann Arbor area is home to 43 of the 106 companies in Michigan and another 34 are located in metro Detroit. Ann Arbor-based Seelio is one of the newest venture-backed companies in the state, recently closing a round worth just under $1 million.
Angel and pre-seed investments also increased in the state, with $12.5 million invested in 40 companies in 2012.
The Michigan Growth Capital Symposium will take place Tuesday and Wednesday at the Marriott Eagle Crest in Ypsilanti. Onsite registration begins Tuesday morning at 10 a.m.
Follow @BFreedinA2 for live updates on the conference throughout the day.
Ben Freed covers business for AnnArbor.com. You can sign up here to receive Business Review updates every week. Reach out to Ben at 734-623-2528 or email him at benfreed@annarbor.com. Follow him on twitter @BFreedinA2.