Posted on
Fri, Jul 20, 2012 : 10:59 a.m.
Michigan venture capital investments return to normal
By Ben Freed
Venture capital investments in Michigan companies have rebounded after a disappointing 2011 according to a report in the Detroit Free Press Friday.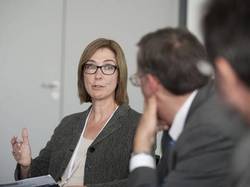 Photo courtesy of WorldHealthSummit.org
In total, $26 million was invested in Michigan companies, up from $14 million in the second quarter of 2011, according to a report from PricewaterhouseCoopers and the National Venture Capital Association.
Ann Arbor company Lycera accounted for a large portion of the increase, receiving a $10 million investment. Kalamazoo-based Vesteron also received more than $10 million from a group of venture capital firms.