Posted on
Mon, Nov 12, 2012 : 7:19 p.m.
Here are the most American-made vehicles in the U.S.
By Paula Gardner
"Buy American" - it's been a motto in Metro Detroit for decades.
But how do you do that after the globalization of the auto industry?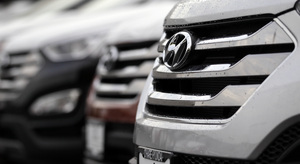 A recent report in TheStreet.com took a stab at showing U.S. car-buyers which models contain the most parts from the U.S.
From the story: Even the National Highway Traffic Safety Administration freely admits there's no such thing as a 100% American car.
The results range from somewhat predictable (The Jeep Liberty, at No. 9, does have a patriotic name) to possibly surprising (find out where Toyota - which runs an R&D facility in Ann Arbor - lands on the list).