Posted on
Thu, May 10, 2012 : 5:57 a.m.
Augusta Township consignment shop owner hopes to breathe new commercial life into area
By Tom Perkins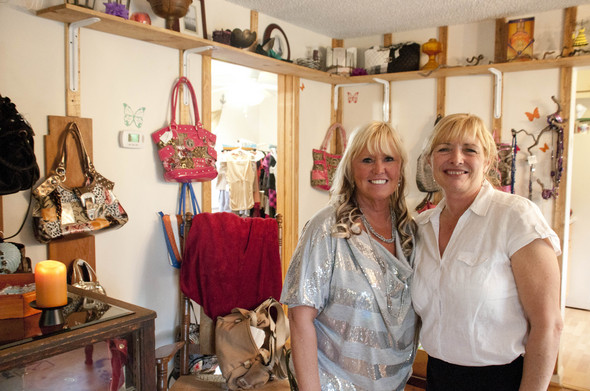 Tom Perkins | For AnnArbor.com
The old home near the intersection of Stoney Creek and Willis roads that Samantha Towler has crafted into a consignment boutique is far from what she describes as the "boring, vanilla box" resale shops.
She says the Treasure House, which opened at 8935 Stoney Creek Road in Augusta Township on April 15, is more of a unique world where people can find something new and unexpected in every room.
"A lot of these type of stores aren't that clean or interesting, so what I wanted for every customer is for them to find a treasure and say 'Hey, look at this, look at that.' That's what I want to hear and that is what I have been hearing," she said.
But Towler explained that the Treasure House is just as much about what is going on outside the business as what is going on inside.
She hopes it will spark new life on a corner that has seen little commercial activity for eight years, and she hopes it will also be a model for new development in Augusta Township, where she says it has lagged.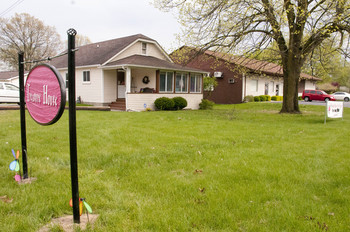 Tom Perkins | For AnnArbor.com
"We want to change that," she said. "We can put this area back together. We're at Stoney Creek and Willis. A lot of people go right by us every day, but there's nothing at this corner other than a bank."
A Key Bank on the northwest corner is the oldest business at the intersection, and Towler said she approached the neighbors and discussed her idea. She said they are also hopeful that the area can become a destination intersection in Augusta Township.
Towler's mother-in-law owns the 3 acre property on which the Treasure House sits. She used to own a log cabin gas station that was a popular hangout spot at one time.
A small strip mall next door held a tanning salon that was also once popular but recently shut down. Aside from the Treasure House, Towler also hopes to utilize an adjacent lot where she can hold a "community garage sale" as a new attraction.
Inside the Treasure House, the décor is especially unique for the area. Towler tore out the carpeting and polished the hardwood floor until it looked like new. Large anchors are painted on the floor and murals of mermaids and fish adorn the wall.
The cupboard doors have been taken off and are now filled with kitchen supplies. The purses have been particularly popular, Towler said, and there are all variety of clothes, shoes, jewelry, toys, housewares and more.
Towler said she believes the economy has played a strong role in slowing the area's redevelopment and Augusta Township's development in general.
And being the first business in an underdeveloped area is always a challenge, Towler said.
"But I like that type of challenge," she said. "I lived in Ypsilanti Township forever and marriage brought me to Augusta Township. I will do all that I can to make it work and I'll start with just this little corner."