Posted on
Sun, Jan 15, 2012 : 6 p.m.
New Ypsilanti financial advising firm urges clients to pull money from Wall Street, invest locally
By Tom Perkins
Pull your money from Wall Street and traditional financial markets and start seriously investing in your local economy.
That's the advice financial adviser and Ypsilanti Township resident Angela Barbash is giving clients of her new Ypsilanti-based financial firm Reconsider.
The idea is somewhat radical and partially rooted in a new movement called slow money, but Barbash sees it as a viable new way of investing as traditional markets, the political system and infrastructure remain unstable.
Exactly where money could be invested in Washtenaw County's economy will be determined in a three-month study she is undertaking as the business launches, but Barbash used the example of investing in local farmers through an agricultural consortium.
An arrangement could hypothetically work by investing in local farms, and in return the investor gets a set amount of fresh food every week. That way farmers have a guaranteed source of income and the investor has guaranteed food.
"This is a concept that says 'Hey instead of us putting money in investment accounts or 401k's and having that money fly around the globe four times in 24 hours and having it help a businesses you don't agree with or doesn't impact you, bring (the money) closer to home and invest in things do have an impact on you,'" Barbash explained.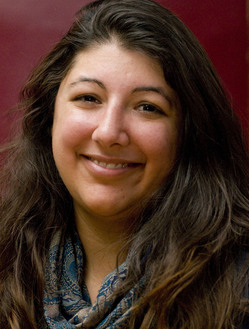 Tom Perkins | For AnnArbor.com
"This is about bringing money down to earth and closer to home and putting it to use in things that have an impact locally. It's about realigning our values with what we're doing with our money," she said.
Reconsider wants to change the definition of a financial adviser and what they do for the clients, Barbash said. The ultimate goal and mission statement is to "attract and engage people passionate about their community, education, and economics who want to support an independent, resilient, and sustainable local economy."
Barbash's disillusionment with the financial system grew while working as an advisor over the last 10 years.
Her career started as apprentice at Ypsilanti's A Green Financial as the country rebounded from the dot-com bust. The economy was humming, but Barbash's mentors and bosses at A Green were warning others that the housing bubble would pop, and the mortgage and stock markets would go down.
"People said to us 'You are the chicken little people,'" Barbash recalls.
She subsequently moved on to a management position at the Edward Jones firm in Livonia. That's where she was in 2008 when, as A Green's brokers predicted, the markets crashed and her clients began losing massive amounts of wealth.
She began to question the advice Edward Jones was giving its clients, which she felt was bad for them. But when she took her questions to a managing partner, she got a response that set her on a path to the slow money movement.
"We don't pay you to think, we pay you to sell," Barbash was told.
"So I got disillusioned with traditional financial firms," she said. "They had to keep their clients in the market even though it wasn't in (the clients') best interest."
Barbash returned to A Green Financial in 2009. The business is essentially a loose collection of independent advisers already offering their clients different advice than most firms.
But now she feels the financial markets are "at a pivotal moment" and a company like Reconsider could be a success.
"There are no firms that are talking about how things are changing in a very tangible way for people or what financial advisers should now be doing for people," she said.
The first step is determining how people can invest in Washtenaw County's economy, and she is working out of Ann Arbor's SPARK's SPARK East incubator in downtown Ypsilanti with an intern while the study is completed.
Aside from investing in the local economy, Reconsider suggests clients invest in gold and silver and advises on how to invest in personal security and wellness.
Barbash said the infrastructures that supply us with our basic needs are, like the financial market, not quite as reliable as they used to be. Reconsider advises that their clients be prepared to protect against a "worst case scenario."
"The systems that we rely on for food, water, energy, electricity; those systems are more delicate, more fragile than most people realize, and a disruption can cause you to not be able to get gasoline, food, or water," she said. "It doesn't take much for those systems to get knocked off calibration, and it could be weeks or it could be three months until they're fixed.
"So we're telling people that instead of putting money in an IRA, which is heavily rigged anyway, take that $1,000 dollars and buy food or a generator or something like that."
The ideas are a significant departure from what people are used to doing with their money, so who would be open to such advice? Barbash said she visited a slow money conference in San Francisco in September that was attended by about 800 people.
She was one of 35 financial advisers in attendance, but was the only of that group who advised people on "Main Street." The others were advisers for accredited and wealthy clients, so she says the idea is already gaining some traction with wealthier investors.
But locally, and on a Main Street level, Barbash said the ideas appeal to people who are typically far to one end of the political spectrum and people who are "off the grid" as far as not owing any debt and becoming as self-reliant as possible. Others are people who may have lost a job or baby boomers who are beginning to see that there is a paradigm shift and are questioning the system.
The other type of client Barbash expects to attract are those interested in the local economies who already shop at the Ypsilanti Farmer's Market, for example, or would be interested in investing Solar Ypsi or other such local projects that could benefit from alternative sources of funding.
"Clients and friends and contacts kept bringing up how disillusioned they were with the market and how they wish they could do something better with money," Barbash said. "Clearly people want it but no one has cracked it on a financial advising level so I'm going to take a stab. I think there's something here."